Education
De Gym Bali Inspires The Kids to Life Healthily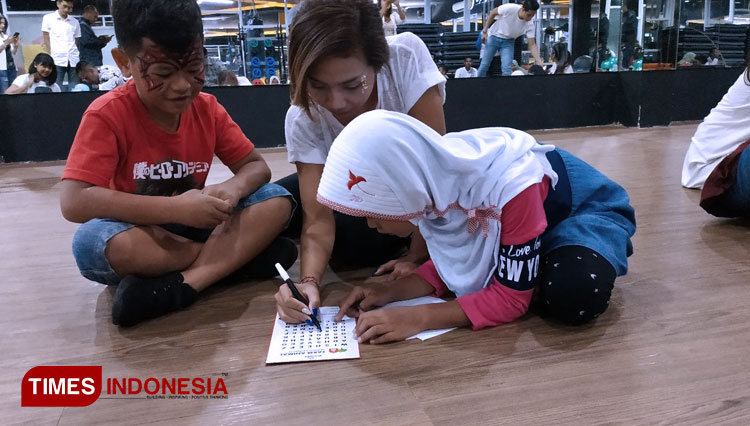 TIMESAUSTRALIA, DENPASAR – To start the new year, De Gym Bali holds several local elementary students to join De Charity Event. This corporate social responsibility was held on Sunday (12/1/2020).
The event which took place at De Gym Renon, Denpasar, Bali, was also followed by all the staff and trainers. They took the kids to exercise with them in impressive way.
The kids were taken to play some game while introduced to the gym equipments. All of them look so fascinated and enjoy the moments.
"Exercise could be started in an early age. We would like to introduce to the kids how important is a healthy lifestyle through exercise," one of the owner of De Gym Bali, Made Muliawan Arya said.
In another occasion, Riska, a parent of a kid said that she was so happy that her kid willingly to join this event. It's far more better than spending their time with the gadgets. "Its wonderful, the kids could do some exercise while playing," she said.
At the same time, De Gym Bali also delivered some scholarship to help the kids pursuing their dream through school. They also gave the kids with some school utensils, toys and clothing.
"We hope that we could do another De Charity Event next time. We hope it could grow our social side, and make us to be a better person," Dith Setyawan, one of the owner of De Gym Bali said. (*)