Economy
Sweet New Year with SaigonSan's Milk Tea & Boba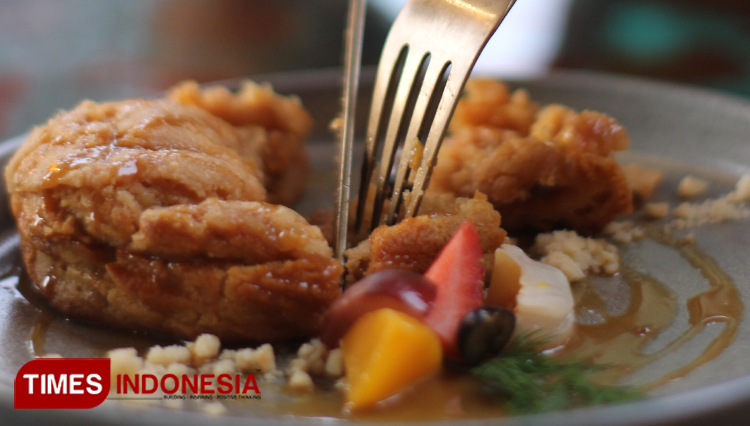 TIMESAUSTRALIA, MALANG – SaigonSan Restaurant & Terrace at Hotel Tugu Malang started the new year by launching a new dessert, SaigonSan's Milk Tea & Boba.
SaigonSan's Milk Tea & Boba is the high class version of boba that is served with Craquelin Choux Puffs or crispy choux.
This menu was inspired by the trend of Milk Tea Boba.
This dessert has a very fantastic taste. The crispy choux and the fresh Milk Tea & Boba really combines well. The bursting sweetness of this dessert really indulges our tongue.
There are 4 new desserts introduced by SaigonSan. These desserts are best to enjoy in the afternoon, at this ethnic restaurant.
SaigonSan Restaurant is inspired by the luxurious Royal Angkor Room, the dining place that resembles Angkor Wat protected by UNESCO. SaigonSan's Milk Tea & Boba is a unique and modern place. Meanwhile, SaigonSan Rooftop Terrace is the only rooftop that has the theme of Indochina. (*)