Travel
New Year 2020: 4 New Desserts at SaigonSan Restaurant & Terrace at Hotel Tugu Malang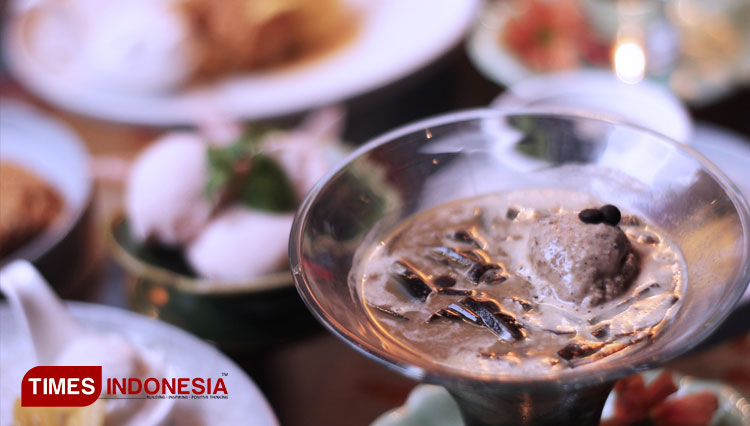 TIMESAUSTRALIA, MALANG – Start this new year by enjoying the new desserts at SaigonSan Restaurant and Terrace, at Hotel Tugu Malang.
The four new fresh, luxurious desserts were introduced on Thursday afternoon (9/1/2020). These new desserts are best to be enjoyed in the afternoon at this ethnic restaurant. What are the new desserts?
The first dessert is SaigonSan's Milk Tea & Boba.
This is a high-class boba trend, with craquelin choux puffs, or crispy choux, filled with milk tea cream and boba. This menu was inspired by the Milk Tea Boba, the famous beverage trend.
The second one is Kluay Kaek, Thai crispy banana. This menu is coated with special flour that makes it very crispy.
The third one is Kahlua Coffee Kawisari Pudding, a special coffee dessert.
This is the combination of mocha pudding, Tugu Kawisari Coffee, and Kahlua, added with the Espresso ice cream to make the coffee taste stronger.
The special ingredients in this dessert is Kahlua, the coffee-flavored alcoholic beverage from Mexico, made from sugar, corn syrup, vodka, and Coffee Arabica.
"The texture is more viscous than any other alcoholic beverages. Besides, Kahlua adds a strong coffee taste to this pudding," said the Public Relation of Tugu Malang, Richard Wardana.
The last one is Thai Tea Crème Brulee with Boba. This French dessert is modified by adding the taste of Thai Tea to the custard, with boba on top.
Thai Tea is the signature of Thailand that has been famous around the world. The Thai Tea is made of exclusive herbs, and can be found nowhere else.
Let's come to SaigonSan Restaurant and Terrace in Hotel Tugu Malang to try these sensational desserts. (*)