Life Style
The Black Eagle Drone, Defensive Drone Originated from Indonesia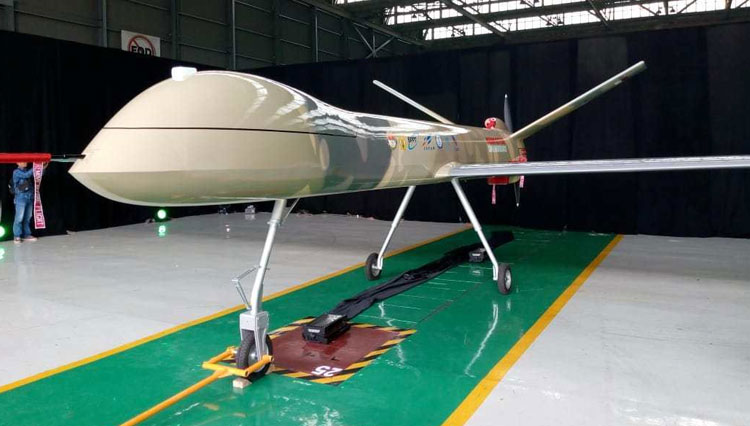 TIMESAUSTRALIA, JAKARTA – Indonesia officially has a domestic-made UAV (Unmanned Aerial Vehicle) drone. Black Eagle was introduced in PT Dirgantara Indonesia Hangar, Bandung, West Java, on Monday (30/12/2019).
This Medium Altitude Long Endurance (MALE) drone was made by the collaboration of Technology Assessment and Application Board, The Ministry of Defense of the Republic of Indonesia, Indonesia National Air Force, The National Flight and Space Institution, PT Dirgantara Indonesia, PT Lembaga Elektronik Nasional, and Bandung Institute of Technology.
On the release of this MALE UAV, PT Dirgantara Indonesia mentioned that Black Eagle is capable to fly for 24 hours straight. Equipped with camera and radar, this drone is highly useful to keep the peace in Indonesia from the air, and it is also very efficient and capable to prevent any casualty due to its ability to fly without a pilot.
Meanwhile, the President of Technology Assessment and Application Board, Hammam Riza said that if the need for air surveillance raises along with the increasing threat of the border area, terrorism, smuggling, piracy, and natural resources theft such as illegal logging and illegal fishing.
Elfien Goentoro from PT Dirgantara Indonesia stated that the drone development is completely carried out by Indonesian people. "Our goal for next year is to fly the drone for the first time, as for now, it is still in the manufacturing development step," he said.
In addition, in 2020 two units of prototypes will also be built, each for flight testing and structural strength testing at the Technology Assessment and
Application Board. In the same year, the process of military product certification will also occur. It is hoped that by the end of 2021 a product type certificate will be obtained from the Ministry of Defense's Feasibility Center.
Elfien also stated that the integration of the weaponry system for the MALE UAV will be started in 2020. Black Eagle drone estimated to obtain its product type certification in 2023. (*)