Travel
Four Star by Trans Hotel Bali in the Center of Denpasar City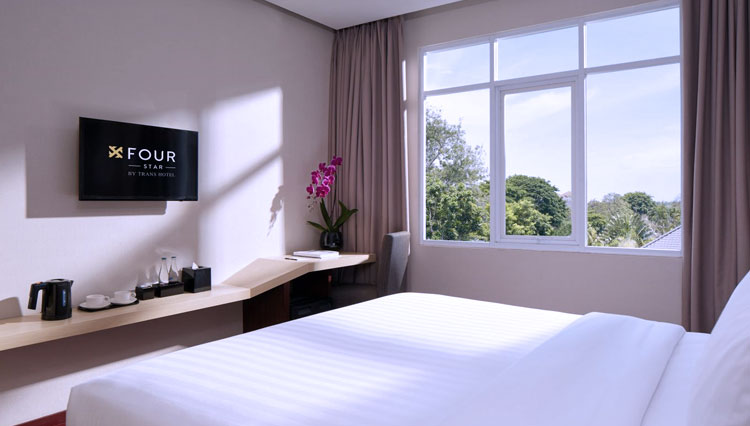 TIMESAUSTRALIA, DENPASAR – The premium four-star hotel, Four Star by Trans Hotel Bali, is now coming in the center of Denpasar.
The hotel with the modern concept combined with the Indonesian tradition served in contemporary design becomes the perfect choice for the tourists or the travelers visiting Denpasar in Bali.
Located in the center of Denpasar, Four Star by Trans Hotel Bali is very strategic, close to the business area and the local entertainment center. This fashionable hotel is very close to the famous Monumen Perjuangan and Taman Bajra Sandhi, Plaza Renon shopping center, and local culinary center, as well as 10-minute commute to Sanur Beach.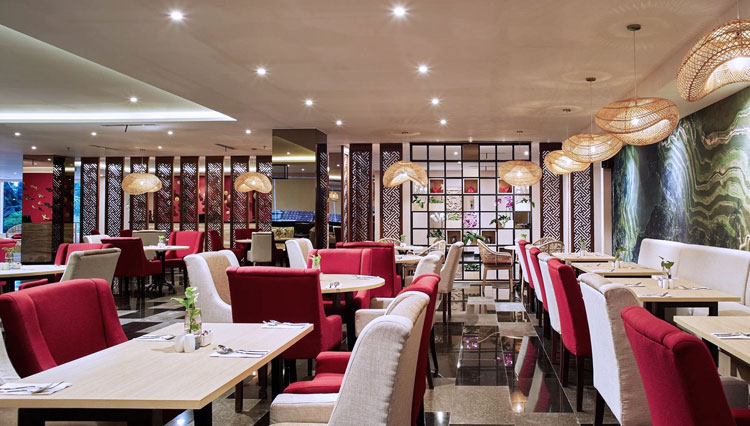 "Four Star by Trans Hotel connects business and vacation with the best service and price," said the Marketing Communication of Four Star by Trans Hotel, Melody Siagian.
Melody said that as the first premium four-star hotel of The Trans Hotel and Resorts by CT Corp, Four Star by Trans Hotel will be continuing the success of Trans Luxury Hotel Bandung and The Trans Resort Bali. This hotel offers a very affordable price, trendy atmosphere, and the best service that will satisfy the guests.
"You will find the serenity in this trendy hotel that combines the modern Indonesian design and natural warm light that represents the Island of the Gods, Bali," she added.
Upon arriving at this hotel, the guests will be welcomed by the modern and sophisticated lobby, equipped with exclusive marble interiors and various beautiful Indonesian furniture and interior.
This hotel has 128 rooms and 3 suites that are stylishly designed. The type of rooms are divided into two, Superior and Deluxe, with the choice of king bed or twin bed that gives comfort.
All of the rooms have the Balinese painting made by an Indonesian artist, Sunaryo. Each of the room is equipped with 32-inch TV with various International channels, free Wi-Fi, coffee and tea maker, hairdryer, mini bar, and separated shower cabin and closet.
Meanwhile, the luxuriously designed suites adopt the same facilities as the Premiere Room in The Trans Resort Bali. This 50 meter square luxurious room has an interactive 46-inch LED TV, luxurious facilities in Arqua di Parma, luxurious and casual linen made of 320-thread-count Egyptian cotton, exclusively designed bed, iHome, free WiFi, coffee and tea maker, private mini bar, the separated shower cabin, and luxurious bathtub.
Four Star by Trans Hotel also has dining room serving various Pan-Asian culinary menu.
This menu is very exclusive as it has the distinctive local taste, made of fresh ingredients from local suppliers.
Four Star by Trans Hotel Bali also provides the perfect place for various events, such as company events or social events.
Located on the sixth floor, the ballroom is 233 meter square in size, stylishly designed, equipped with 5 meeting rooms that can be used as multifunction rooms, sophisticated audio-visual technology, and professional staff for any events to accommodate all the guests' needs.
For further information and reservation, please come to Jalan Raya Puputan 200, Renon, Denpasar, Bali, or make a reservation by call at +62 361 4743 500, or visit our website www.fourstarbytranshotel.com and Instagram account @fourstarbytranshotel. (*)