Life Style
Beach Party ala Hotel Ubud Malang to Celebrate The New Year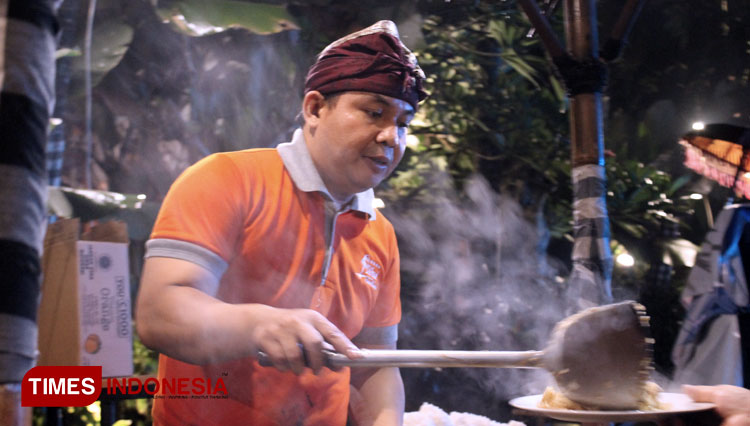 TIMESAUSTRALIA, MALANG – Hotel Ubud Malang which always presenting some Balinese Culture and atmosphere trying to bring the Balinese beach party atmosphere to their hotel to on the New Year's Eve celebration.
The party which was held on Tuesday night (31/12/2019) was held in the hotel area. Around 250 tickets they prepared were sold out and taken by their loyal customers.
"We try to bring the Balinese atmosphere during the new year's eve to our hotel. We also presents Panyembarana dance to welcome our guests to thicken the Balinese atmosphere," Yudha Susanti, The Execitive Assistant Manager of Ubud Hotel and Cottage Malang said.
On the occasion, the Ubud also took the guests to play some fun games with them. They also took them to dance on the floor with typical beach music.
The party were also attended by some kids which joining their parents to spent the last night of the year. This party was dedicated for the family to spend a quality time between them.
In a certain corner the chef was busy grilling some seafood to be served to the guests. You could have some grilled gourami and any other seafood, satay, Balinese coffee, ginger ale, fried chicken and more.
A DJ were also playing the beat before the countdown to hype up the party. "Hotel Ubud Malang was the only hotel that bring up the Balinese atmosphere, and we hope it could be the main attraction that attract more guests to our hotel," Susanti added. (*)