Travel
New Year Holiday Season: Gua Gong Pacitan Crowded with Visitors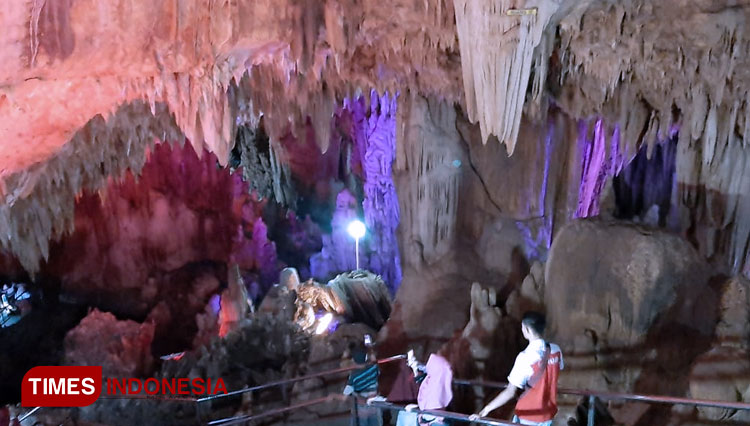 TIMESAUSTRALIA, PACITAN – From the early morning in the beginning of 2020, Gua Gong Pacitan had been packed with visitors.
Hundreds of visitors kept coming from 7 a.m. WIB (Indonesian Western Time). As the hours passed by, the visitors kept increasing in number. The visitors crowded Goa Gong as the other tourism destinations, such as Klayar Beach, was closed due to the massive traffic jam around the access to the beach.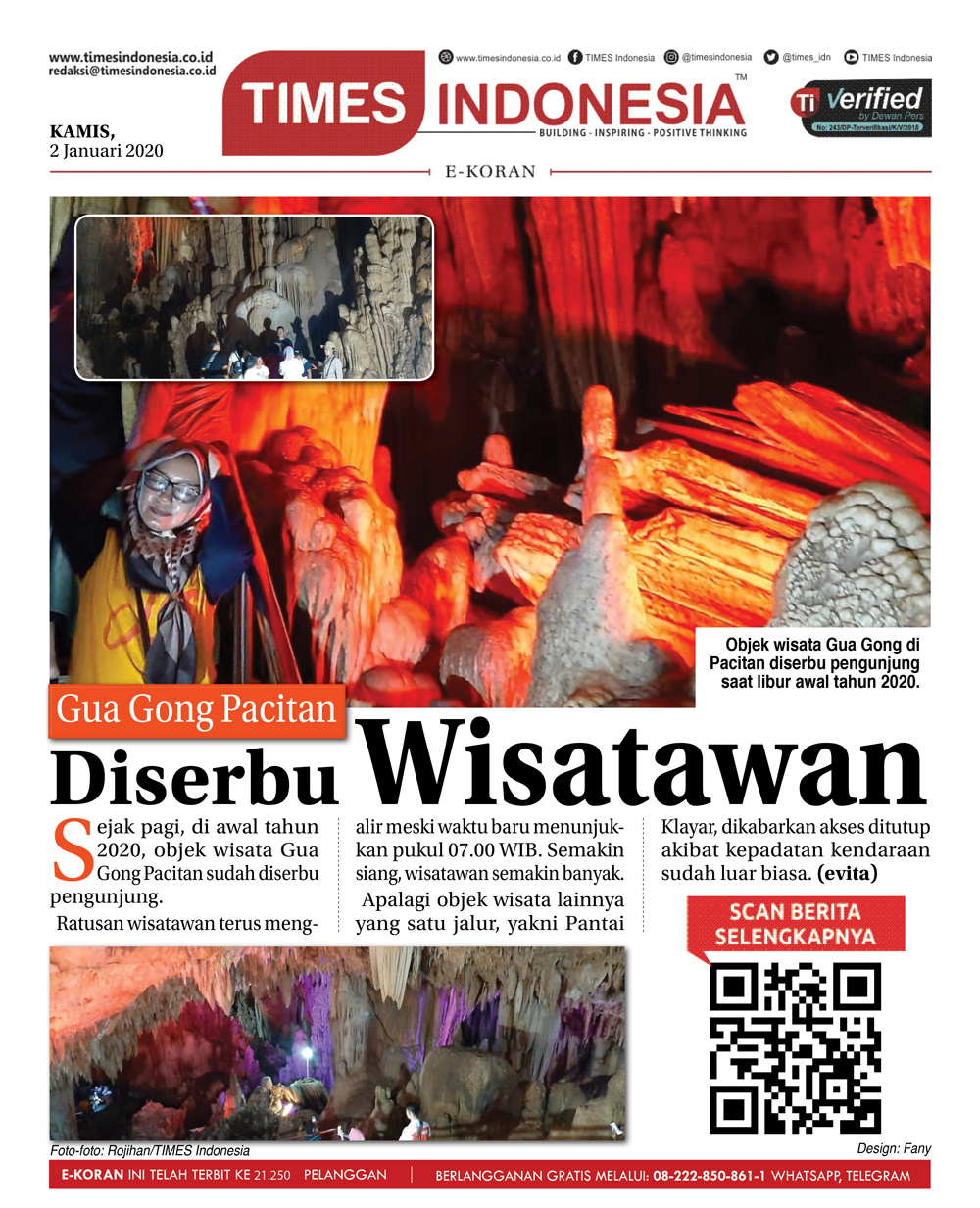 Khoirul, one of the visitors from Madiun, said that he and his family decided to go there earlier to avoid the traffic jam, as well as the crowds inside the cave.
"Unfortunately, although it was early in the morning, the cave has been crowded with visitors who also want to enjoy the beauty of Gua Gong," he said.
The visitors really enjoyed the stunning cavern. They walked slowly around the cavern that were full of stalactites and stalagmites, which were also decorated with colorful lamps.
"This cave is really beautiful, a perfect photo spot! It also has a high educational value," said Herlina, one of the visitors.
The huge number of visitors in Gua Gong in this holiday season also brought the good fortune to the food and souvenir sellers, and the sellers of agate gemstones and traditional jewelries of Pacitan. (*)