Education
Universitas Pancasila and UNSW Australia will Cooperate in Legal Matters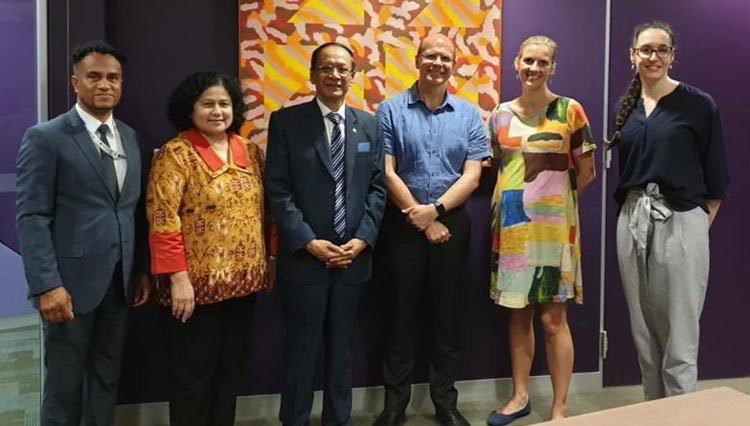 TIMESAUSTRALIA, JAKARTA – The Universitas Pancasila of Jakarta, Indonesia and University of New South Wales (UNSW) of Sydney, Australia agreed to hold some cooperation in legal matters.
As a result, a meeting was held to state the cooperation which was attended by International Director of Universitas Pancasila, Prof Dr Eddy Pratomo and the Dean of Legal School of UNSW, Profesor George Williams AO at the Law School Building of UNSW on Monday (25/11/2019).
Several other people of both countries such as Associate Professor Gabriella Appleby and Associate Professor Melissa Crouch dari UNSW, Consult Zani Murni and Consult Hermanus Dimara of General Consult of Indonesia also attending the meeting.
"UNSW is at the top 14 best Law School in the world is the perfect choice to hold this cooperation with. And we keep trying to develop our University and the u to u (university to university) cooperation is one of the best venue for this," Profesor Pratomo of Universitas Pancasila said.
Several law issue such as maritime law, human right law, and diplomatic law will be the main issue for the cooperation. Meanwhile Professor William said, it has been an obligation for Law School of UNSW to briaden their range and cooperate with another university especially with Indonesia as neighboring country.
As a result, Universitas Pancasila of Jakarta, Indonesia and University of New South Wales (UNSW) of Sydney, Australia will be engaged to do some scientific research or workshop about law together.(*)