Life Style
Conserving Traditional Culture, Museum Ganesya Held Festival Tari Kreasi Tradisional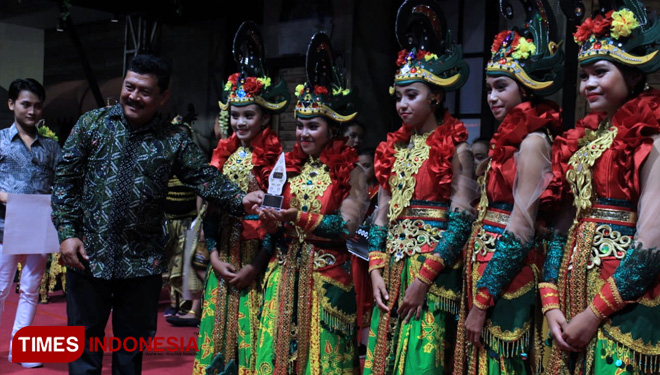 TIMESAUSTRALIA, MALANG – Museum Ganesya really shows its commitment to conserve Indonesian traditional culture in Malang by holding an event called Festival Tari Kreasi Tradisional Nusantara on Sunday (10/11/2019) evening.
Museum Ganesya is one of the cultural and educational tourism spots that belongs to Hawaii Group.
On the Day of the Heroes, 10 November, this event was participated by 16 dancer groups from Malang, consisting of elementary students to junior high school students.
They performed the traditional dances, such as Jaipongan from West Java, Ngigel from Ponorogo, Gelang Ro'om from Madura and Banyuwangen, East Java, and Balinese traditional dance. Most of the participants are from Malang and Batu.
The Main Director of Hawaii Group, Bambang Yudho Utomo, said that they planned to make a bigger event in the near future because there were many enthusiastic participants joining this event.
The next event will be held on 21 April 2020, which coincides with Kartini's Day.
The Public Relation of Museum Ganesya, Tri Djunianto Prabowo, added that this event was also aimed to celebrate the Day of the Heroes.
The Staff of Department of Malang Tourism and Culture, Supriadi, also showed his appreciation to Hawaii Group that has successfully organized this dance festival.
This festival was opened by Bandung Bondowoso-Roro Jonggrang dance from Budi Ayuga Malang dancer group.
This is how Museum Ganesya shows its commitment to conserve the traditional culture of Indonesia in Malang. (*)