Travel
Check this 5 Recommended Tourist Destinations in Batam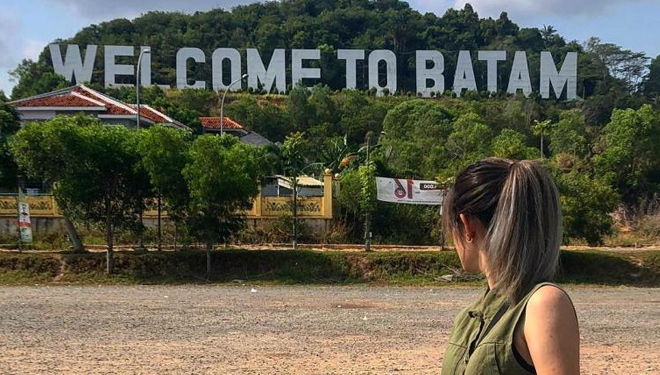 TIMESAUSTRALIA, BATAM – Batam as the core of urban and industrial zone for Riau Islands which located in the free trade zone between Indonesia-Malaysia-Singapore has never been quite from the visitors. They came to this town either for business or pleasure. To accomodate those who come for pleasure this city has several recommended tourist destinations, what are they? Check this out.
1. Bukit Senyum (The Smiling Hill)
Located atJl. Kuda Laut, Seraya Island, Batu Ampar, Batam, Bukit Senyum is a road hill which offers beautiful sceneries of nature and skyscrapers view especially at night. To get the best view make sure you visit this place in the evening.
2. Nuvasa Bay
Nuvasa Bay is a beach located at Jalan Hang Lekiu, Sambau, Nongsa, Batam. This placecould ve reached within an hour away from the city center of Batam.
This place has such a remarkable crystal clear ocean and has lots of attractions such as Aqua Adventure, Banana Boat, Jet Ski, Flying Fox, Water Bubbles, Land Adventure, Flying Bike, Paint Ball, and Shooting Target.
3. Mubud Darat Island
This abandoned island has a beautiful scenery and beach. It has white sand spread along the beach side. The crystal clear water is very suitable for snorkeling or just swimming. You could also enjoy the beautiful sunset on this island.
4. Pulau Ranoh (Ranoh Island)
Just like the Mubud Darat Island this place has a crystal clear water and beautiful beach. People usually come to this place for snorkeling. The local manager also provides their visitors with canoe, double canoe, inflatable island, snorkeling, and waterpark.
5. Pantai Melayu
Last but not least of 5 most recommended tourist destinations in Batam, you could also visit Pantai Melayu (Melayu Beach). This beach is located in Jalan Trans Barelang, Bulang, Rempang Cate, Galang, Batam. This place has a wonderful greenish scenery around the beach. You could also do several beach activities such as snorkeling, taking the banana boat, diving, or just playing at the beach shore. (*)