Economy
Kimia Farma Health and Care Opened Their 3rd Outlet in BaliGeneral Director of PT Ki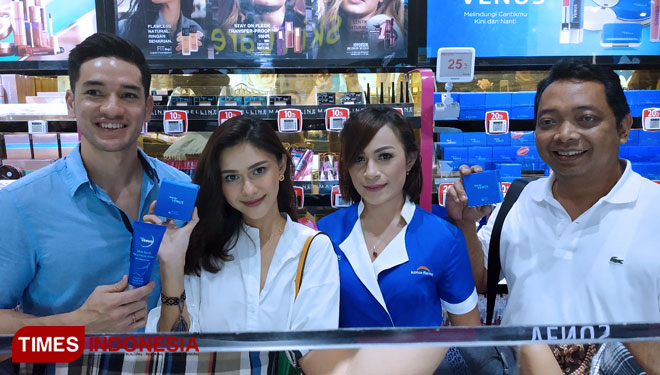 TIMESAUSTRALIA, DENPASAR – In order to satisfy the customers PT Kimia Farma Tbk (Kimia Farma) just opened another more outlet of Kimia Farma Health and Care in Bali. This was the third outlet of the company.
The new outlet is located in Seminyak, at Jalan Kayu Aya No 78, Badung, Bali. The grand opening which was held on Wednesday (30/10/2019) was attended the General Director of the company, Verdi Budidarmo and beauty influencers Nana Mirdad and Andrew White.
"Beauty has become a life style, either for woman or man. And we recognize that the need of cosmetics for beauty has reached within 70 percent. And that a good chance for us to supply all of our customer's need," the director said.
Still according to him, they also provide their customers with Travel to Go corner. This corner displays several travelers needs such as sunblock, masks, and glasses.
This outlet also has been connected with some digital price tag. They also served cashless payment by using several app such as Link Aja, GoPay, and OVO. In the future, still according to the director, PT Kimia Farma Tbk (Kimia Farma) will open 10 more Kimia Farma Health and Care outlets in Bali.(*)