Sports
PUPR RI Held Fun Run 5K in Order to Celebrate Indonesian Construction Day 2019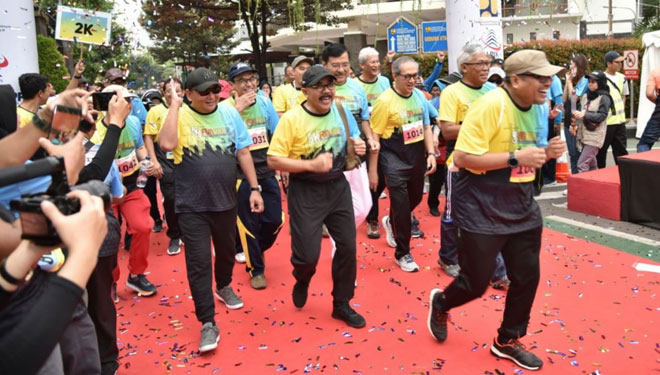 TIMESAUSTRALIA, JAKARTA – Kementerian Pekerjaan Umum dan Perumahan Rakyat RI (Kementerian PUPR RI) a.k.a Ministry of Public Works and Public Housing held Fun Run 5K to celebrate the Indonesian Construction Day 2019.
The event which was held on Sunday (27/10/2019) was followed by around 2000 people either from the Ministry officials or public.
As its stated on its theme, it took 5K distance starting from Kementerian PUPR RI's college building through Jalan Pattimura, Jalan Sisingamangaraja, Bundaran Patung Senayan and back to the Kementerian PUPR RI's college building.
"Keep exercising, because it will make your live a healthier life and make you be more productive," The Director General of Bina Konstruksi Kementerian PUPR RI, Syarif Burhanuddin while opening the event.
On the same day, The Kementrian PUPR RI also held another event such as Fun Walk 2K, Gateball tournament, seminar, workshop, some exhibition, signing several cross country cooperation etc.
Beside the Fun Run 5K Kementerian PUPR RI will also hold another celebration due to the Indonesian Construction Day 2019 on November 6-8 2019 at JI EXPO Jakarta. (*)