Education
Introduce Alternative Energy Production to Students, SD Al Irsyad Took Interesting Way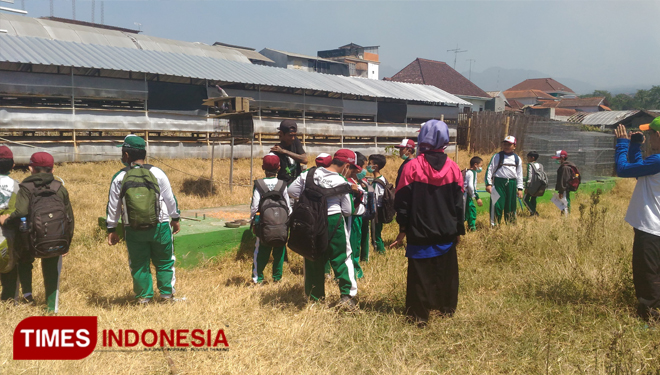 TIMESAUSTRALIA, BATU – SD Al Irsyad Al Islamiyah, an elementary school in Batu, East Java brought an interesting way to introduce their students to the alternative energy production.
The kids were taken to a rabbit farm in Bumiaji, Batu to see the way the local community turned the rabbit feces into biogas. They were also taken to see how the local community raised the Rabbit from the very beginning to the end.
The teacher stays with them to explain about the process of how Rabbit feces turned into biogas. From the starting when the Rabbit feces taken to be fermented then turned into biogas, until how it turned into alternative energy for electricity.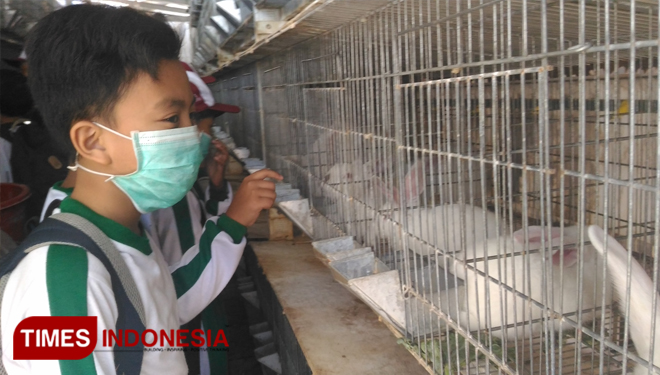 "This study tour was in line with one of our subject in class which discussed about the alternative energy. That's why we took our students to visit this place," Sri Mulyaningsih SPd. a teacher of SD Al Irsyad said.
In addition, she also said that this kind of method could elaborate the student's ability to use what they have around them and think more of alternative energy.
The students of SD Al Irsyad Al Islamiyah Batu look so enjoy and excited to know how the biogas was created from Rabbit feces to form an alternative energy. Their curiosity shown by how they paying a big attention to their teacher's explanation during the tour. (*)