Life Style
This is How Fun with Swimming 2019 by Citraland Surabaya Looks Like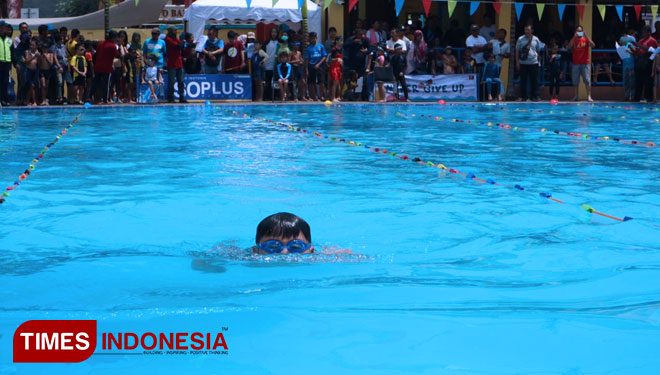 TIMESAUSTRALIA, SURABAYA – Together with several swimming coaches in Surabaya, CitraLand Surabaya held a Fun with Swimming 2019 competition at the G-Walk pool. This event was aimed to build a bigger self esteem to the kids to show their skills and ability in swimming.
"This event was made special for the new comers who never taste the real competition in swimming," Nada Putri Parasati, The City Manager of G Walk CitraLand said on Sunday (20/10/2019).
There were around 280 kids joining the event. All of them were given a medal once they reached the finish line for their bravery and effort. Meanwhile, the winners of the competition got some trophy and cash for IDR 20 M in total.
In addition, Didik Iswahyudi, The Section Head City Facilities of CitraLand appreciate the huge enthusiasm of the kids who were willingly join the event. He also said that this event was also aimed to look for new faces of non athlete in swimming.
Fun with Swimming 2019 by CitraLand Surabaya was divided into two categories, the 25 m free style and 25 m breaststroke. At the end of the day, this event was also held to gather all the kids, the parents, the coach at one place and is a good chance to make a new friend. (*)