Travel
Masjid Al-Aminah, a Floating Mosque at Sari Ringgung Beach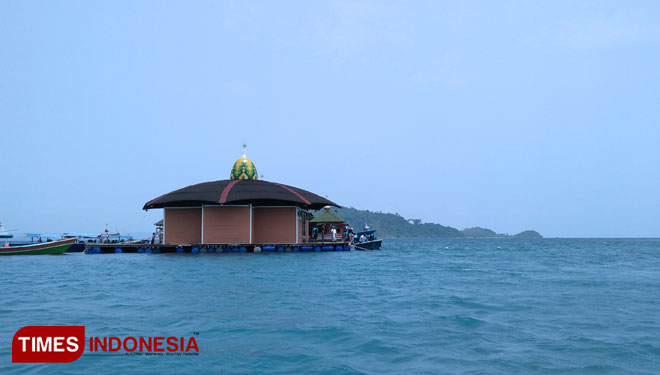 TIMESAUSTRALIA, LAMPUNG – An exotic floating Mosque Masjid Al-Aminah spotted on the Sari Ringgung Beach, Lampung. This Mosque tells a story of the religious diversity on the area. With a beautiful scenery around the Mosque, people were not only coming to pray but also to enjoy the beauty.
Located in Sari Ringgung beach, Pasewaran, Lampung this Mosque was built by a Chinese guy which just convert his trust to Islam. The mosque was built in 1980-1985. The Aminah name was taken from her wife's name at that time.
This Mosque could accomodate around 300 people at a time. As the Friday prayer call, the local community will take every person who would like to cross to the mosque by boat for free. They even served some free coffee and tea for the people who pray in the Mosque.
"The Mosque was being renovated in 2018 so it could accomodate more people, and its now ready to be used," Adang the Mosque caretaker said on Friday (18/10/2019).
The beauty of the floating Mosque Masjid Al-Aminah at Sari Ringgung Beach Lampung which is surrounded by white sands, and the calm sea waves makes this place become a very suitable place and quite comfortable for praying or meditation. (*)