Life Style
Meet 12 New Dishes of Golden Tulip Holland Resort Batu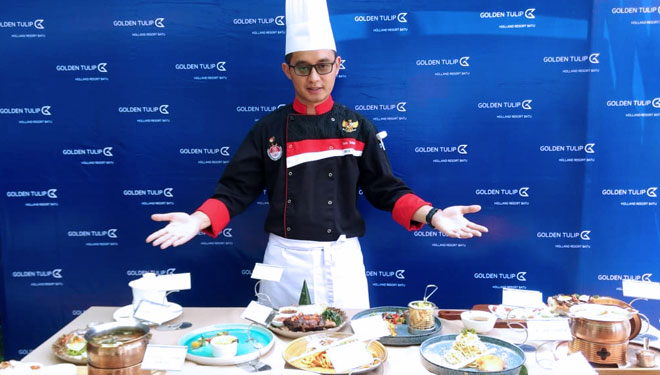 TIMESAUSTRALIA, JAKARTA – Golden Tulip Holland Resort Batu keep pampering their customers with new dishes. This time the presenting and introduce their 12 new ala carte dishes to their customers on Wednesday (16/10/2019).
This 5 stars hotel brings all the traditional, western, and Chinese taste onto their menus. These dishes was presented not only for the guests of the hotel but also any customers that want to have some dinner in that hotel.
"These new dishes was created for the sake of our customers satisfaction," The Marketing Communication Golden Tulip Holland Resort Batu, Fanidia Larasati said.
The guests could enjoy their dinner at the Branche Restaurant and The Peak Lounge until 22.00 local western time. Gado-Gado, Laksa Singapore, Iga Bakar Djancuk, Spanish Sandwich, Fettucini a la Creme, Cabello de Angel, Mexicana Wagyu Spaghetti, Exotic Mushroom Chicken Pasta could be one of your dinner choice.
Sop Buntut (Ox tail soup) Pasar Rempah, Bebek Panderman, Wedang Ronde, Creme Bmlle could also be another alternative to sweep the cold. You could take your dinner to one of the restaurant in Golden Tulip Holland Resort Batu which has an indoor and outdoor look. (*)