Life Style
Encouraging Your Kids? Here are Several Tips for You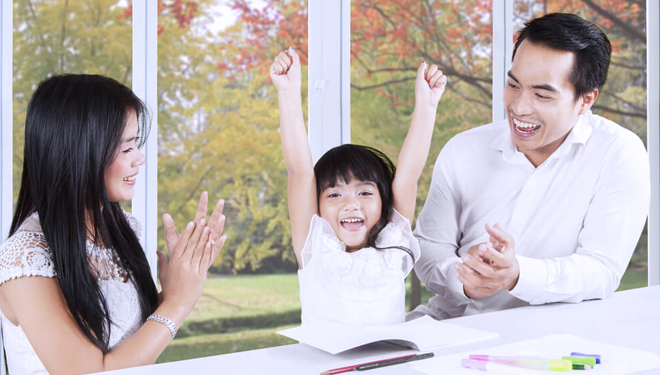 TIMESAUSTRALIA, JAKARTA – Encouraging your kids could be one tricky way to do. Some will praise them too much some even will give less appreciation. Words of encouragement, when used correctly, can have powerful positive effects on kids.
Taken from Hello Sehat, here are several tips for you:
1. Praise the kids specifically
Some people would say, "You did great on soccer," but these words less specific enough. You could turn by start saying into a specific one such as "You dribble the ball astonishingly," or "You have a hand as fast as lightning as a goal keeper,".
2. Praise them sincerely
We sometimes praise our children purposely to boost their self-esteem, motivate them, encourage certain behavior, or protect them from hurtful feelings. However, if praises are not perceived as sincere and honest, children won't feel very encouraged.
When your kids did a good job on their test or something similar you could say "You did a good job on the last question, keep it up," instead of saying "You're a genious," since kids will think they didn't get an excellent mark, it means their parents are lying and not being sincere.
3. Praise the effort, not the ability
Encouraging your kids by praising their effort though they didnt get a good mark will make them feel ease and comfy. Kids tend to be afraid of telling their parents that they got a bad mark.
By encouraging your kids for their effort will make them comfy to whatever they achieve yet feeling encouraged to do a better result. (*)