Education
Jackfruit Meatballs, a New Rich in Fiber Meal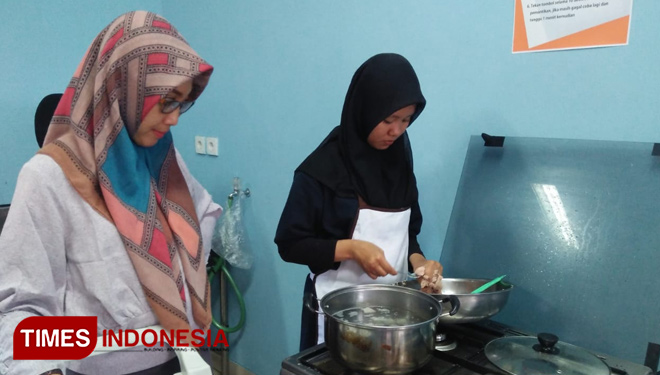 TIMESAUSTRALIA, BANYUWANGI – Two students of Tourism and Business Management Major of Politeknik Negeri Banyuwangi (Poliwangi) created a fussion food namely known as the jackfruit meatballs. Both of them are Sandris Rintania, A.Md and Evrielia Enggar Cahyani, A.Md.
Both the girls were participating in the university research and make a paper entitled "Jackfruit as a Subtitute of Beef". The research was done for the high price of beef recently that couldn't be afforded by some people.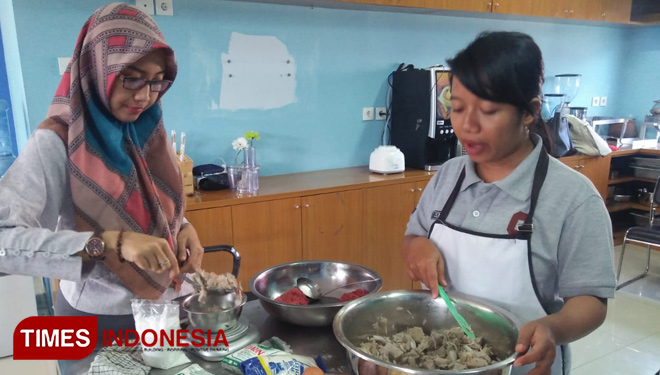 The research came to a result that gave them two products that is the the jackfruit meatballs and the jackfruit roulade. Where as a meatball or roulade will use purely just beef and several other ingredient, the jackfruit meatball and roulade in this case will use a mixture of jackfruit and beef instead.
"We use 250 grams of jackfruit, 250 gr of beef, and several other ingredients to make the dough such as flour, salt, onion, and pepper," Sandris, the leader of the group said on Tuesday (15/10/2019).
Before they get the result that they wanted, they had several failures. They tried it for 5 to six 6 times. However they kept trying and their hardwork paid off.
At the end of the day, they intended that the result of the study will help the other students in doing the same research. As well, that the recipe of jackfruit meatballs could help people who needs it or might want to make use of it as their new business.