Economy
Le Minerale Goes to Asia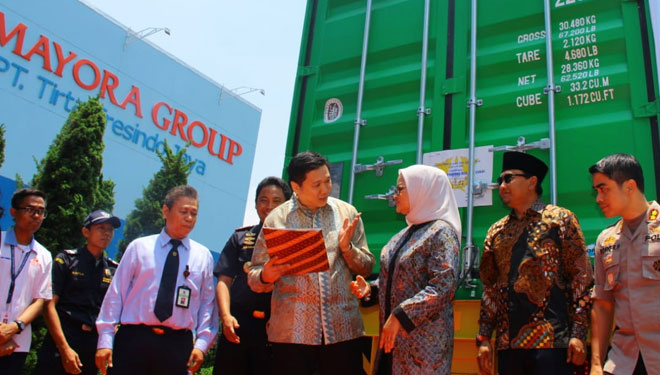 TIMESAUSTRALIA, SURABAYA – As to widespread their wings Le Minerale, a mineral water of Indonesia which is produced in Pasuruan, East Java just shipped their very first container to Singapore on Wednesday (16/10/2019).
The Mayora Indah tbk has tried to ship their mineral water to several other Asian country such as Philippine, Brunei, Papua New Guinea and many more. It tells the world that the quality of Indonesian water mineral is undeniable.
"We hope that this achievement could be some kind of motivation to our company and makes us proud even more to our country," the President Director of Mayora Group, Andre Sukendra Atmadja said.
Since it first distribution around the country on 2015, Le Minerale has always tried to keep their Mineral water quality for the customer's satisfaction.
Eventhough Singapore is a country which provide their citizen with drinkable water, the citizen themself mostly will choose to drink mineral water for their own safety.
The Head of National Agency of Drug and Food Control Dr. Ir. Penny K. Lukito appreciates much to the achievement that The Pt Mayora has had. Le Minerale could be one Indonesian product that show the true national identity as well as one qualitified products of Indonesia.(*)