Life Style
Enjoying the Exotic Balinese Dance at the 46th Indonesia's Cultural Dining of Hotel Tugu Malang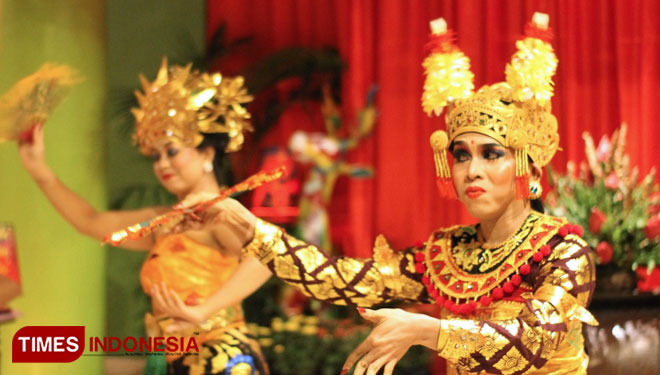 TIMESAUSTRALIA, MALANG – Allure of Bali with the performance of beautiful Balinese dance were performed at the 46th Indonesia's Cultural Dining Series of Hotel Tugu or Tugu Hotel Malang. This event which was held on Tuesday night (15/10/2019) took the breath of every customers who were attending the show.
"To preserve the local culture has become our biggest concern, that's why we took the Balinese dance into our show," Richard Wardana, The Public Relation of Hotel Tugu said on Tuesday (15/10/2019).
There were around 4 traditional Balinese dances performed on the show. The Condong dance which symbolize two beautiful Balinese girls dancing exotically. The Tenun Dance which symbolize how a Balinese weave their cloth.
The Tari Sekar Jagad which symbolize the beauty of peace in the world and Pendet dance as the welcoming dance were also performed on these occasion.
In addition, the customers were also enjoying several local traditional dishes such as Nasi rawon, Nasi Buk, Rendang,
Tugu Risjtaffel and many more that makes the night more interesting.
The Tugu Hotel or the Hotel Tugu Malang is one of 5 star hotel in Malang that could be accessed 5 minutes from the Malang railway station. It has 49 rooms, 2 restaurants, and 5 multipurposive rooms with a colonial architecture and a sophisticated technology which you could use for any occasion such as wedding, gathering, or even a meeting.(*)