Travel
The Quality Improvement on Watuparunnu, a New Tourist Destination in NTT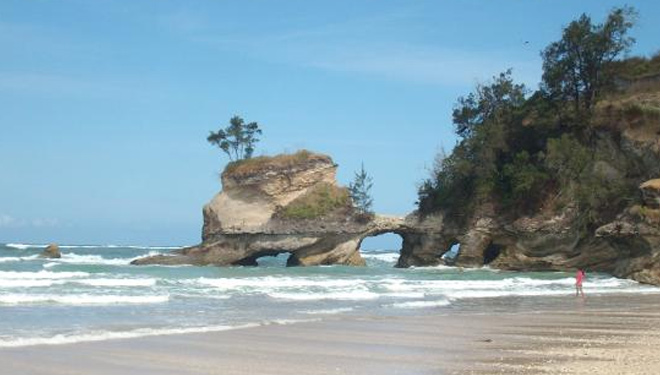 TIMESAUSTRALIA, SUMBA TIMUR – Watuparunnu, a beautiful beach with it soft and beautiful sand beach has attracted lost of tourist either from domestic or foreign country. With its popularity going on, the local government tries to improve the quality of the tourism object such as building more public facilities.
Located in Desa Laijanji, Wulla Wejelu, East Sumba, NTT (East Nusa Tenggara) this beach could be reach within 135 km from the city center of Waingapu. The local government is trying to fix several public facilities to support the beach i.e clean water access, the road access to the beach.
"We gradually hold the renovation step by step, for now we focus on the clean water access and some broken road that need to be repaired. We got the fund from the village budget," The Chief of the Laijanji village, Djawa Pangu said on Sunday (13/10/2019).
Meanwhile, he also said that the quality improvement wouldn't have gone perfectly without the government's support. He also hope for more attention from the government towards this site.
As in line with the development of the tourist attraction, he also assumed that there will be a major growth of income for the local community economically. That's why he also asked for the government's support to allow the local community and MSME to open their business there.
Quality improvement is such a significant matter for Watuparunnu, NTT as a tourist destination. It will attract more visitors coming to their place as well give more benefit to the city especially the local community economically. (*)