Education
The Bahasa Indonesia Becomes the Second Language in Al-Azhar University Egypt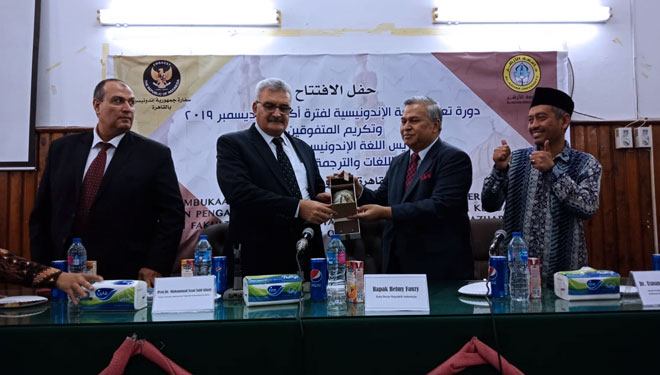 TIMESAUSTRALIA, KAIRO – The Al-Azhar University of Egypt officially announced that Bahasa Indonesia will be used as a second language in their university on Wednesday (9/10/2019).
They idea first came up from the Atdikbud KBRI Cairo, Dr. Usman Syihab on 2016. They started making Bahasa Indonesia as one of the major study in the university due to the significance of the students. As we know lots of Indonesian students study in the university.
For these first three years the major study has become a favourite one and there are lots of Al-Azhar students and lecturers joining the class. And due to the reason, now the Bahasa step its level to be the second language of the university.
The Indonesian Embassy for Cairo took three main stake holders to provide the lecturers and the book needed. They are the Universitas Gadjah Mada (UGM), UIN (Universitas Islam Negeri) Maulana Malik Ibrahim Malang and Universitas Muhammadiya Surakarta (UMS).
"We are truly honored that Al-Azhar University willingly take Bahasa Indonesia as the second language of the university. And we thank you so much for that," Indonesian ambassador for Egypt said on the occasion. (*)