Education
The Students of UMM and Singapore Polytechnic Create Valuable Thing from Mozzarella Whey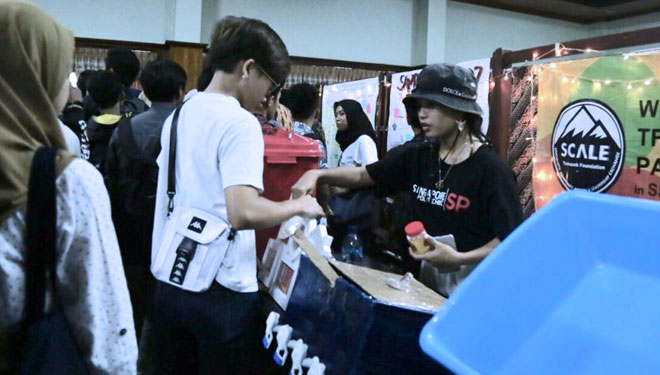 TIMESAUSTRALIA, MALANG – The students of Universitas Muhammadiyah Malang (UMM) and Singapore Polytechnic (SP) turned the mozarella whey into a biogas which could be used as an alternative energy at the Temasek Foundation International - Specialist Community Action and Leadership Exchange (TFI-SCALE) and Learning Express (LeX) program.
Whey is a transparent solution made from the process of making cheese. Normally, 50% of the whey will be turned into some valuable food and beverage but the res tg of them will be neglected and become a waste.
"We would love to reduce the number of waste from the whey, and turned it into more valuable thing. It's what so we call as need achievement for a Sustainable Development Goals (SDG)," Oddy Nurfiansyah, a program participant said.
All the students of UMM who participated in this event were formerly taken for a 3 weeks study tour in Singapore to learn about the Sustainable Development Goals (SDG) and Design Thinking.
After coming back from Singapore the Universitas Muhammadiyah Malang (UMM) students were taken to visit and observe some of MSMEs in Malang and one of them is the Mozarella company. There then they took the Singapore Polytechnic (SP) to work with them in turning the whey into more valuable thing. (*)