Life Style
Visit The Gebyar Pernikahan Indonesia and to Get the Acehnese Traditional Way of Wedding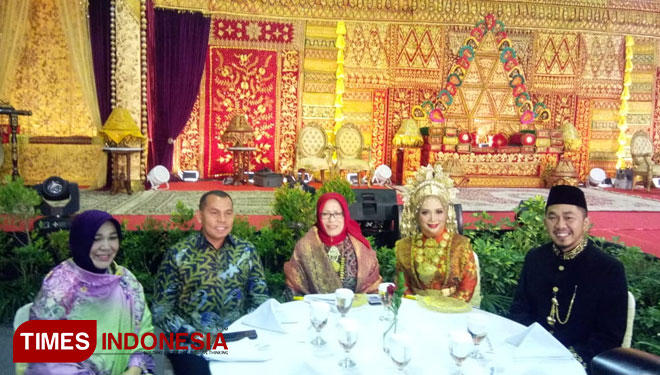 TIMESAUSTRALIA, JAKARTA – The 12th Gebyar Pernikahan Indonesia which was organized by Parakrama Organizer along with the local government of Aceh and some other wedding organizers will give you an exotic feeling of how an Acehnese wedding held through their exhibition.
"Aceh has a wonderful culture as well as the wedding party. I do hope that it will gain so much attention from the visitors and will be running smoothly, and could gain lots a of visitor," the Director of Parakrama Organizer Arief Rachman said on Saturday(5/10/2019).
The event will be held for 3 days starting from October 4th to October 6th 2019. It takes place in Kartika Expo, Balai Kartini Jakarta. You could visit this event on 10.00 to 22.00local western time by purchasing the admission fee for IDR 25 K.
Meanwhile, still according to him, he and his crew ha brought several traditional wedding theme on the previous same event. They had the Javanese, Betawi and many more.
To him, the traditional wedding like the Acehnese and others still has a good chance in the middle of the western wedding style that flooding around the country. Through the Gebyar Pernikahan Indonesia, he would likely to ask the millenials to preserve their culture as well to put more patriotism in their heart. (*)