Economy
This Man Gets a Big Profit Each Month for Seling Headdresses in Banyuwangi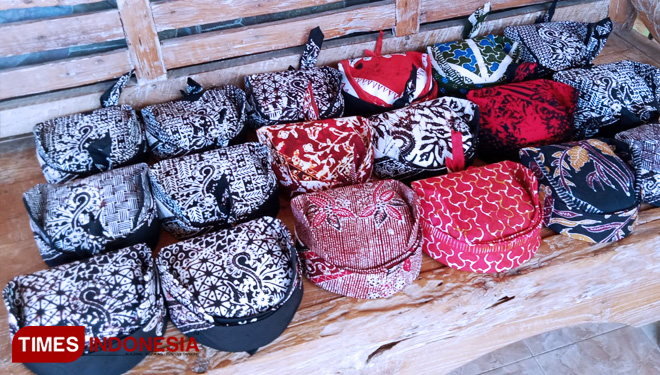 TIMESAUSTRALIA, BANYUWANGI – A guy named Haidi Bing Slamet managed to get millions of profit each month only by selling some typical headdress of Banyuwangi. He could get around IDR 15 M each month for it.
"I'm feeling so lucky that people love my products. I normally sell it for (IDR) 150-350 K per piece, depends on the quality and what kind of Batik it's made of," Haidi said on Wednesday (2/9/2019).
Haidi uses various motifs of Batik for his headdresses. He usually uses the Gajah Oling, Totogan, Kangkung Setingkes, Kopi Pecah, Paras Gempaland several others for his headdresses. Normally, he will produce around 20 headdresses in a day. But when he has more order he could produce more.
Meanwhile the price will be charged differently according to what kind of Batik it's used, whether it's a printing or the manual drawing Batik. The manual drawing Batik will surely cost you more than the printing.
Haidi has various loyal customers starting from the artists, some officials workers, or public figure. In addition, headdress has become a common accessories worn by the Banyuwangi community which means Haidi really sees his chance on this market. (*)