Sports
95 Athletes from 23 Different Countries Joining the ITdBI 2019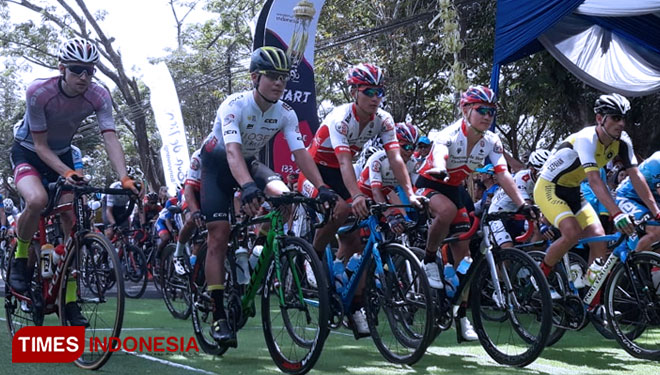 TIMESAUSTRALIA, BANYUWANGI – Around 20 teams consists of 95 athletes from 23 different countries participated in Internasional Tour de Banyuwangi Ijen 2019 (ITdBI) on Wednesday (25/9/2019).
The competition was officially opened by the Mayor of Banyuwangi Abdullah Azwar Nas himself. Some local traditional dance like Gandrung and Jaranan also presened preceding the event.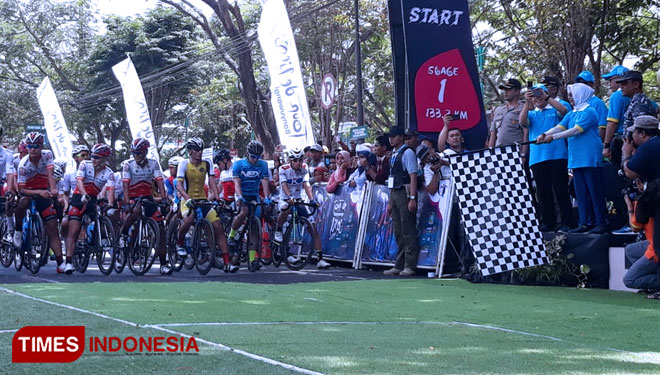 "I'm really proud of all the people who make some time to watch the event going and waiting on the route to support the athletes. They willingly stand under the sunrise just to wait this event started, thank you so much" the Mayor said.
The athletes joining the competition are lucky enough since they were given a wonderful scenery along the route starting from urban area, local market and the greenish scenery of the rice field and the mountain view.
The first stage of this Internasional Tour de Banyuwangi Ijen 2019 (ITdBI) started from the RTH Maron, Genteng, Banyuwangi and ended right in front of the Mayor office. (*)