Education
UM Host the Energy Efficient Car Contest 2019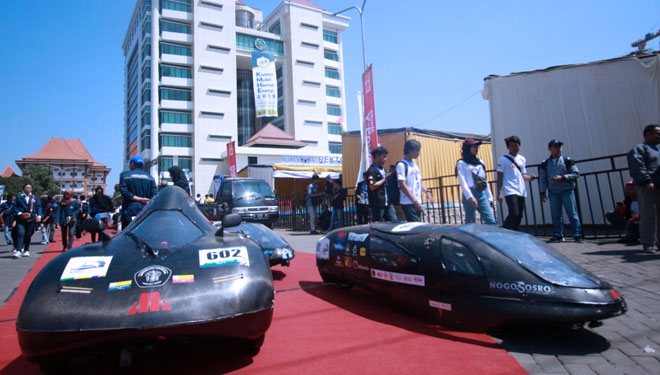 TIMESAUSTRALIA, MALANG – The Kontes Mobil Hemat Energi 2019 (KMHE 2019) a.k.a the energy efficient car contest is an event that provides such a great opportunity for students to develop their creativity in designing and building economical, safe and environmentally friendly vehicles.
This time, the annual event which has been held since 2012 take place in Universitas Negeri Malang (UM). This event will be held for 4 days starting from September 24th to September 28th 2019.
There are two categories competed on this event i.e the prototype of future vehicles which use gasoline, diesel, ethanol and electricity as its main fuel. Also the regular car with an urban concept with the same fuel as the first category.
"Its gonna be a long way to realise it as a common vehicle for the society, but atleast for now it could be the internal vehicle for the college staffs and students around the university," the Rector of UM said on Tuesday (24/09/2019).
On the Kontes Mobil Hemat Energi 2019 (KMHE 2019) a.k.a the energy efficient car contest of UM, the team with the best use of energy (fuel efficiency) will be the winner in each category. The winner will be given a chance to represent Indonesia to the international level of the same competition.(*)