Education
The Post Graduate Students Launched Umbul Damar Water Park for Their Social Service Program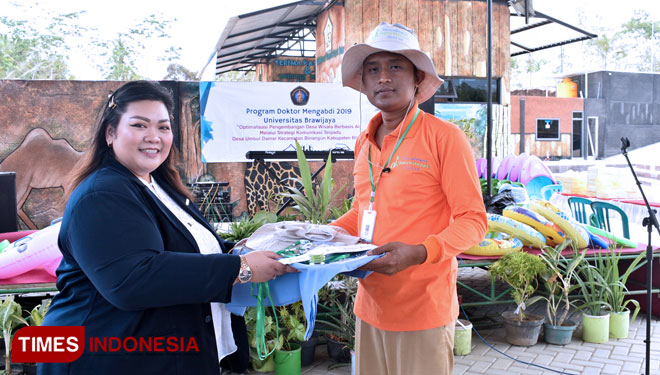 TIMESAUSTRALIA, BLITAR – The post graduate students of Brawijaya University ended their social service entitled 'Doctor Mengabdi 2019' in Umbul Damar, Binangun, Blitar, East Java by launching the Umbul Damar Water Park.
On the farewell party which was held on Monday (23/9/2019) Maulina Pia Wulandari, S.Sos. M.Kom. Ph.D, as the chief of Doktor Mengabdi 2019 also left the village with some advertising tools and corporate identity.
"On this occasion, we managed to help them prepare the Bumdes water park to be qualified enough as a tourist destination especially for the advertising tools and corporate identitiy," Maulina said.
Still according to her, they also educate the the employee on how to always be friendly to their customers in any circumstances. They also emphasized on the waste processing and also the local community involvement on this.
In addition, the post graduate students of Brawijaya university on their Doctor Mengabdi 2019 program also planned them some tourist chart reports to assess the visitors interest toward the Umbul Damar Water Park.(*)