Life Style
Visit the Museum Islam Indonesia in Lamongan and Find Out the Islamic History of Indonesia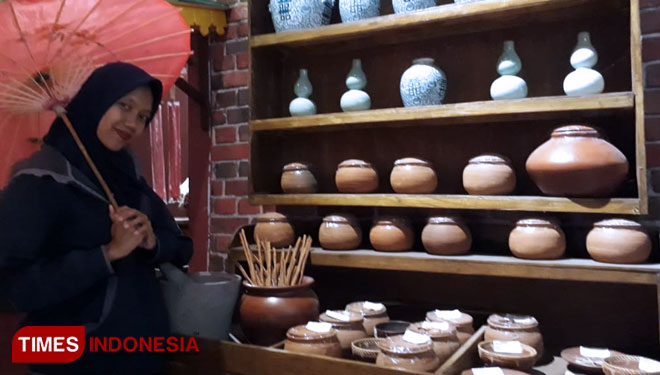 TIMESAUSTRALIA, LAMONGAN – For you who interested in the history of Islam in Indonesia, you could visit this place, the Museum Islam Indonesia. This museum is located at Jl Raya Paciran Lamongan, East Java.
Located exactly in the Wisata Bahari Lamongan area this museum holds a collection of Islamic cultural objects from all over area in Indonesia and even from abroad.
Equipped with hundreds of artifact collection, this museum will take you back to the old time where Islam came to Indonesia for the first time. For you millenials, you don't need to be worry because this Museum is built in a sophisticated technology as well.
"We have the audio visual zone that will show the history of Islam for 15 minutes. We also have some artifacts gallery and interesting dioramas which will give you some 3D effect and feeling," Yulianto, the Reseach and Development Manager of the museum said on Sunday (15/9/2019).
The audio visual room will tell you the story about the history of Islam from the very beginning of the Prophet Muhammad time, the Ottoman time to the Taj Mahal and Jodha Akbar story and also how Islam spread in all over Indonesia.
Meanwhile, the dioramas will present you beautiful 3D miniatures such as some popular mosque and Islamic shop in Persia, and some story on how Islam spread through trading.
In addition, the museum is also one and only museum in Indonesia that used augmented reality technology. This museum is also students friendly because they have some worksheet for them.
Some fun games will also be presented for the students once they step their feet on the Museum Islam Indonesia in Lamongan. So what are you waiting for? Put it on your vacation list and get an utmost fun and advantage of it.(*)