Travel
Enjoying the Beauty of Bromo from P-30 Probolinggo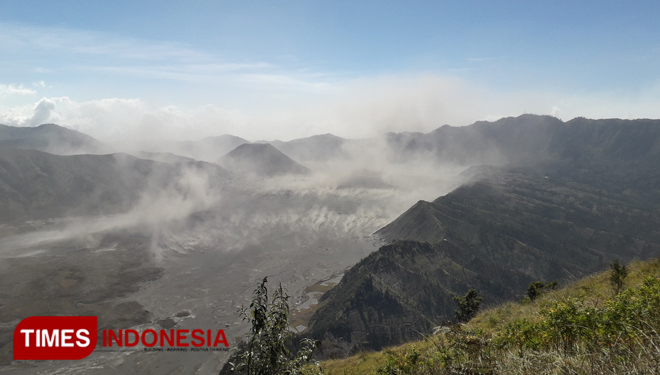 TIMESAUSTRALIA, PROBOLINGGO – You might have visited Bromo and admiring its beauty from above. But have you ever try to enjoy Bromo from P-30 peak Probolinggo?
Located in Wonokerso and Ledokombo, Sumber, Probolinggo, East Java, this place offers you a very beautiful scenery of Bromo from 2.600 mdpl, higher than Bromo which only be on 2.329 mdpl above the sea.
There desert, Bromo Crater, Batok Mountain, and the Cemorolawang homestay could be seen clearly from this place. You could also see the Semeru Mountain in far away there.
To get to this area you could go to Wonokerso and Ledokombo and walk around 3 km to the peak. There are seems so many reparation project here and there. The road pavement, the building of some new homestay, seems that this area is prepared to welcome as much as visitors in the mean time.
Beside the home stay, some public accomodation like bathroom and rest area are also being prepared. P-30 Probolinggo will surely become a new interesting spot to enjoy the beauty of Bromo from above.(*)