Travel
Here are Several Interesting Tourism Events on September in Banyuwangi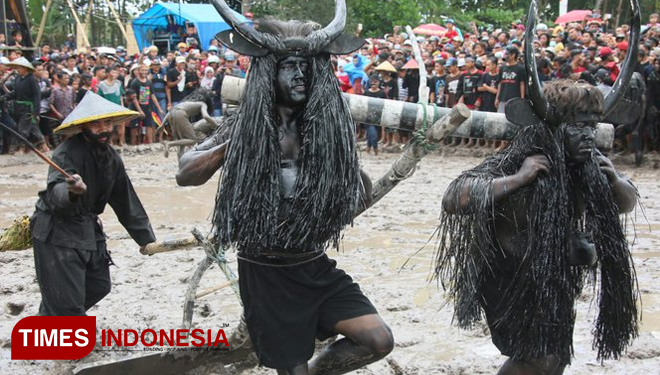 TIMESAUSTRALIA, BANYUWANGI – There will be lots of interesting events in Banyuwangi during this September such as Lembah Ijen Festival, Fish Market Festival, Savana Duathlon, and Kebo-keboan Alas Malang Festival.
These 4 events will be conducted in a day at row on September 15th. Beginning with the Fish Market Festival at 06.00 early in the morning where every fresh saltwater fish will be displayed, followed by the Savana Duathlon which will be started at 08.00 in the morning.
And then on the same day, there will also be a Kebo-keboan Festival which will be started on 10.00 A.M. local western time. This event will take place in the Alas Malang, Singojuruh, Banyuwangi.
"As the Fish Market Festival, the Kebo-keboan is also some expression to say their gratitude to the Lord. This is some kind of annual tradition on every Muharram (Hijr Calendar)," MY Bramuda, the Head of Tourism Department of Banyuwangi said.
Last but not least there will be Festival Lembah Ijen in the afternoon. This festival will be held at the Taman Gandrung Terakota (TGT) Amphitheater in Gunung Ijen Banyuwangi started on 16.00 Local Western Time. So, roll your tire up Buttercup!!!.