Travel
Remo Sapu Jagad Dance, a Dance to Welcome the Guests of Batu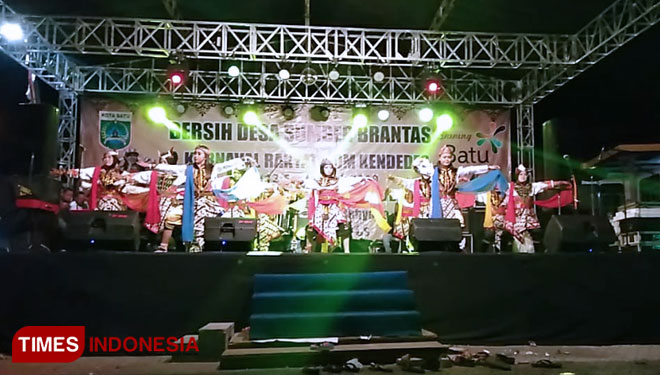 TIMESAUSTRALIA, BATU – Batu has their very own exotic dance to welcome all their guests. This dance namely known as the Remo Sapu Jagad dance. However, this dance usually will only be performed on certain occasion.
The Remo Sapu Jagad dance just been performed by several beautiful dancers of Sumberbrantas, Batu on Wednesday night (11/9/2019). They practice every night for several days to perform this dance beautifully.
This dance which was created by Agus Mardianto attracted all the audience attentions. This dance was created to make something original from Batu, as we know that there were several remo dance before, like the Remo Malangan, Remo Surabayan, and Jombangan.
"This dance has some moves that reflects Batu as a big city. I adapted this dance from the Remo Malangan. I also added some the Topeng Dance moves to this dance," Agus Mardiyanto said.
In addition, the Remo Sapu Jagad dance of Batu is quiet easily to be learned and performed. This was intentionally did since Agus wanted to create a dance that could be danced by anyone event if it was not a professional dancer.(*)