News
The Exotic and Spicy Blendi Tewel of Blitar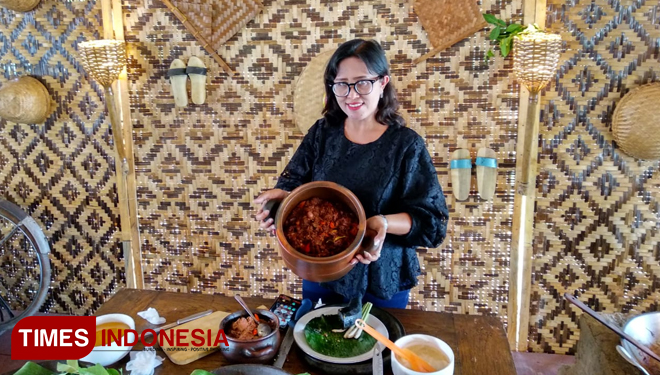 TIMESAUSTRALIA, BLITAR – Blendi tewel is one of side dish that is usually consume by local citizen of Blitar along with the rice and pecel (peanut sauce). This food is made of jackfruit with local curry seasoning then cooked till till the soup gone and dry.
Chatarina Nunik Tri Wahyuni the owner of Blendi Moy food shop in Bangle, Kanigoro, Blitar has an idea on how to make this dish last longer and could be taken or made as a gift or to be exported to another country.
"Blendi tewel is some kind of coconut curry soup with Jack fruit, then I dried it so it will last longer. I usually pack it and send it to Hongkong on every Thursday," Catharina said on Monday (9_9/2019)
In addition, she is able to send around 100 basket of Blendi each week to Hongkong. Her loyal customers are those Indonesian workers who stay in Hongkong. This Blendi in Basket will be able to last at least for a month in a normal temperature.
Furthermore, this lady of Blitar also got some extra fundation from the Bank Indonesia to be able to spread her wings to Singapore. She need a little different packaging and process for this one. She puts the Blendi Tewel into a sterilized bottle which could last even longer till a year. (*)