Life Style
The New Flavour of Bluder Cokro, Lets Check It out!!!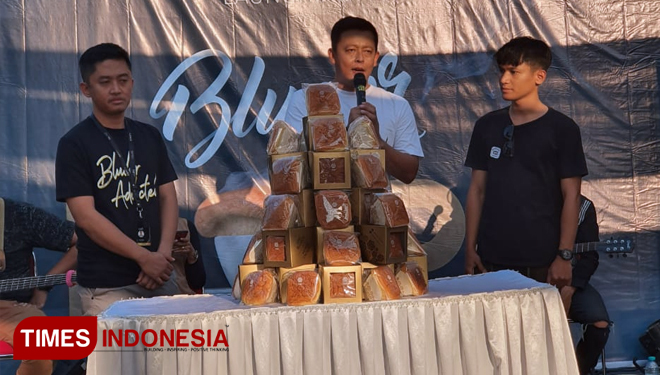 TIMESAUSTRALIA, JAKARTA – Bluder Cokro Madiun launched their new variant of flavour. This time they try to explore the taste of coffee in to their bread.to fullfill the customers need of new excellent taste.
"This is the 18th falvour we have for the Bluder Cokro. And we made the bread texture to be much more softer than before," Hary Sasono, the owner of Bluder Cokro said.
Still according to him, this falvour was chosen to fulfill the millenials taste and to follow the popular trend which happen recently. It is hope that this new falvour could be well accepted by the customers.
In addition they also introduce their new way of packaging by using some paper cup. This paper cup was intended to make the bread won't be easily flattened when it got bumped.
Beside on the Bluder Cokro Madiun outlet you could get this coffee variant in every outlet of Bluder Cokro since its been mass produced by the Saturday (7/9/2019). So, what are you waiting for?