Life Style
Get Closer to Olivia Gunawan: Miss Tourism and Culture Universe 2019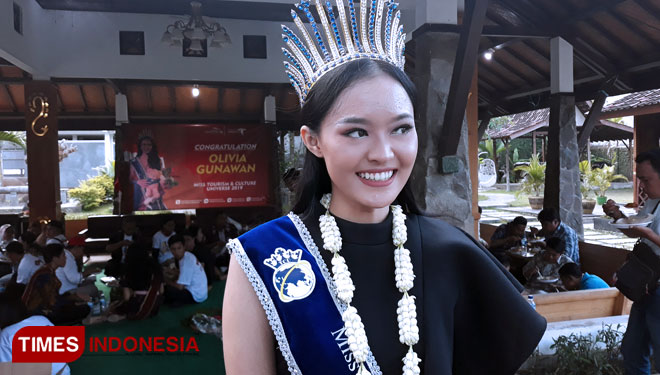 TIMESAUSTRALIA, BANYUWANGI – Olivia Gunawan, a beautiful young lady who won the Miss Tourism and Culture Universe 2019 Pageant in Myanmar August 22-31 2019 has stepped her feet back to Indonesia.
This beautiful girl which has an exotic look and skin knocked down all 25 other contestants. She also manage bring the tutle of the best presentation, best national costume and best body home with her.
The newly crowned Miss Tourism and Culture 2018 managed to take over the first place from another 5 top beautiful canditates from Philippine, Canada and Malaysia.
"Beside some mark from the attitude during my quarantined time, the Q & A session helped me much in gaining more score in this event," Olivia said.
Meanwhile, even before winning the pageant, the Tourism Department of Banyuwangi has appointed Olivia Gunawan to be the tourism ambassador in 2020. Now, since she won the Miss Tourism and Culture Universe 2019 Pageant, she will be automatically chosen as the Indonesian Tourism ambassador by the Ministry of Tourism.(*)