Travel
The Staff of Fiji Embassy for Indonesia Enjoy Playing Gamelan at Hawai Waterpark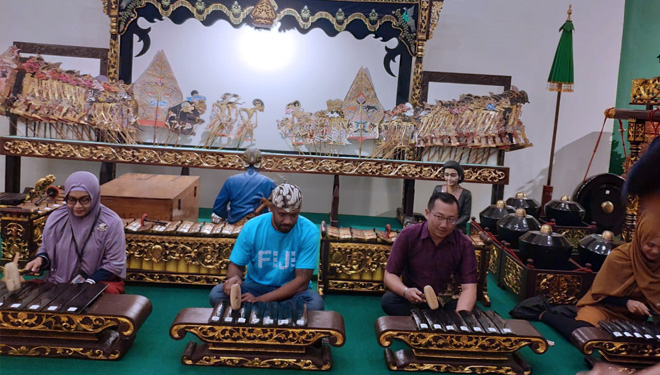 TIMESAUSTRALIA, MALANG – Hawai Waterpark just got a visit from the staff of Fiji Embassy for Indonesia Leone Beunivuna. She was amazed by the wonderful attraction which given by the place.
"Wow its so surprising that Indonesia has Hawai. Hawaii itself is 3 hours long by car from my home, like from Malang to Jember. And here I'm totally curious with the tsunami wave, I will have it tried next time I went here," the lady said on Thursday (5/9/2019).
Leone was supposed to go with the staff of Denmark Embassy for Indonesia. Yet, for some reason the staff should go back to Jakarta earlier than it was planned.
Leone also visit the Ganesya Museum and enjoying all the antique stuff. As has been known Leone is someone who love some art and culture. She even joined a Topeng Dance group on 2012 in Bandung.
On the occasion she also tried to play the gamelan ensemble that provided in the museum for 30 minutes. On that time they played two Javanese song using the gamelan.
"Gamelan has always attracted me wherever they are. Its a beautiful ensemble which gives you a harmonious music which raise the will to express yourself," the staff of Fiji Embassy for Indonesia said about the Gamelan in Ganesya Museum Hawai Waterpark. (*)