Life Style
The Disparbud Malang Held Dance and Jaran Kepang Festival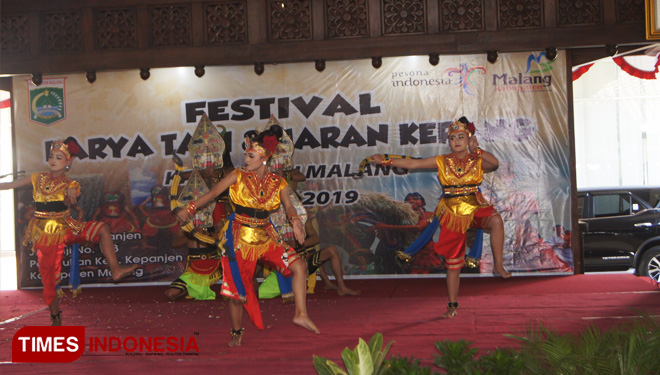 TIMESAUSTRALIA, MALANG – Dozens of traditional dancer of Malang joining the Dance and Jaran Kepang Festival which is held at the Kepanjen Hall, Malang. This event was held by the Disparbud Malang on Sunday (4/8/2019).
"We would like to give the artist especially dancers a place for them to explore and perform their skill in front of people," the Head of Disparbud Malang Made Arya Wedanthara said.
Meanwhile, he also said that they planned to make this event held at least once in every two months. Those who win the dance and jaran kepang competition on this festival will be chosen as the representative of Malang to go to the further level.
In addition, it is also hope that the event which is planned to beregularly held in once every two month could also raise the surge of visitor to Malang.
In the future, the Head of Disparbud Malang also hope that every district in Malang will participate on this Dance and Jaran kepang Festival event and send their best dancer for the competition so Malang will have more new face each year.(*)