News
ICC NSW Inc Held a People's Market in Australia to Celebrate the Indonesia's Independence Day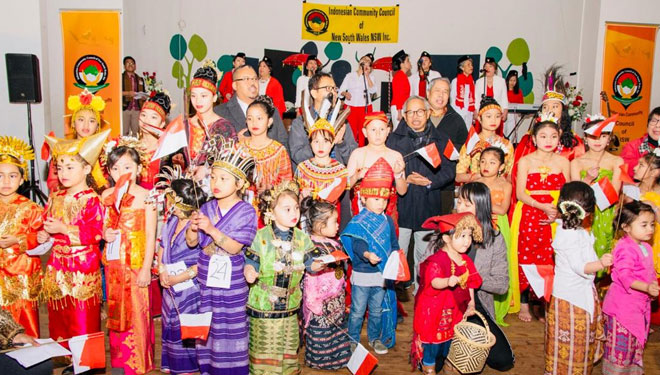 TIMESAUSTRALIA, AUSTRALIA – The Indonesian Community Council New South Wales Incorporate (ICC NSW Inc) of Australia held people's market to Celebrate the Indonesia's Independence Day. The event was held at Addison Road Community Centre Marrickville.
There were lots of traditional Indonesian snack and cakes presented on the market. Some indonesian dance and music also performed on that occasion which was held till late evening.
"This is a good way to have such an event like this. It could strengthen the relationship between all the Indonesian people ik n Australia as well with the Indonesian and Australian too," the General Consult of Indonesia for Australia Heru Hartanto Subolo said.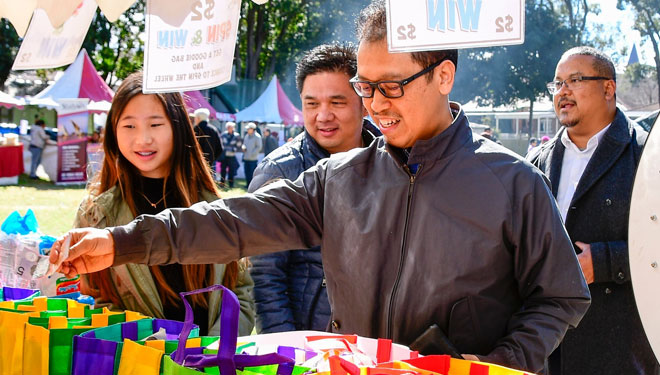 Still according to him, beside to celebrate the 74th of Indonesian Independence Day, this event was also held to celebrate the 70th anniversary of the relationship between Indonesia and Austtalia.
On the occasion the General Consult also vist some culinary stall of 14 stalls provided on the people's market. There were also some indonesian products and some indonesian toys stall over there.
Some dance like Balinese, Javanese, North Sumatran, Sundanese, Dayak, Jaipong, and Papua were also performed on the occasion. ICC NSW Inc also delievered some round ticket from Sydney-Jakarta for doorprize. They also give another interesting give away on the occasion.(*)