Life Style
The Ubud Village Jazz Festival 2019, where All the Jazz Gathered in One Place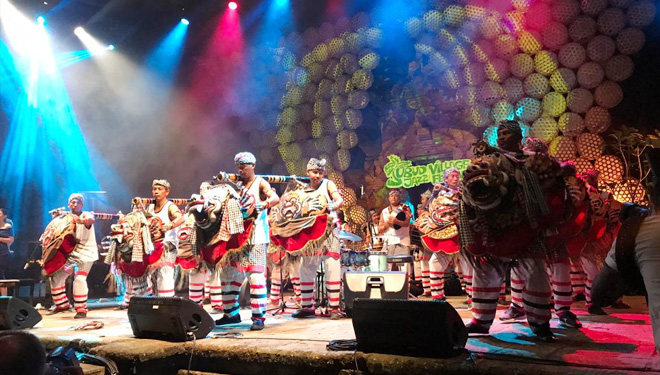 TIMESAUSTRALIA, BALI – Ubud Village Jazz Festival (UVJF) 2019, was officially opened on Friday night (16/8/2019). This 7th annual event took place at the Arma Museum and Resort Ubud, Bali.
There were around 2.000 visitors spotted on the area surrounding 3 stages that has been prepared. All of them show a high enthusiasm. This event was officially opened by the Expert Secretary of the Ministry of Tourism Crisis Management, I Gusti Ngurah Putra.
"This one good way to celebrate the Indonesia's Independence Day. Thus event is kinda an effort to preserve some local culture as well to raise the surge of visitor and tourist to this place," I Gusti Ngurah Putra said.
On its first day, UVJF 2019 presented 11 domestic and foreign musicians. On the first stage, Russian musicians Aram Rustamyants "New Centropezn Quartet", Ilugdin Trio, and Sri Hanuraga Trio Feat Dira Sugandi of entertained the audience of the event.
On the second stage there was Australian musicians Arcing Wires, Harry Mitchell Trio, and also Austrian musician Michaela Rabitsch & Robert Pawlik Quartet.
On the third stage, Ubud Village Jazz Festival 2019 had Yvon Thibeault "perspectives" of Canada, Pete Jung Quartet of Holland, and Anggi Harahap Quintet of Indonesia.(*)