News
Taste the Exotic Food of Banyuwangi with The Indonesian Minister for Foreign Affair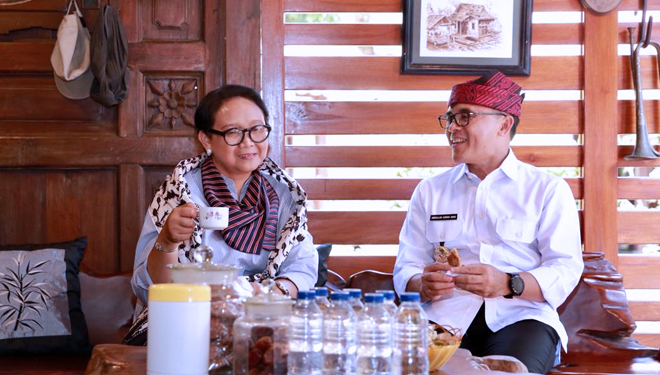 TIMESAUSTRALIA, BANYUWANGI – On her two days visit to Banyuwangi (August 13-14 2019), the Indonesian Minister for Foreign Affair Retno Marsudi managed to taste some of exotic food of Banyuwangi like Sego Cawuk and their famous local brand of coffee.
On her first day in Banyuwangi, she had the butter fish on a seafood restaurant and asked them to wrap some to go. The fish was so good even only with just butter on it and feel so fresh.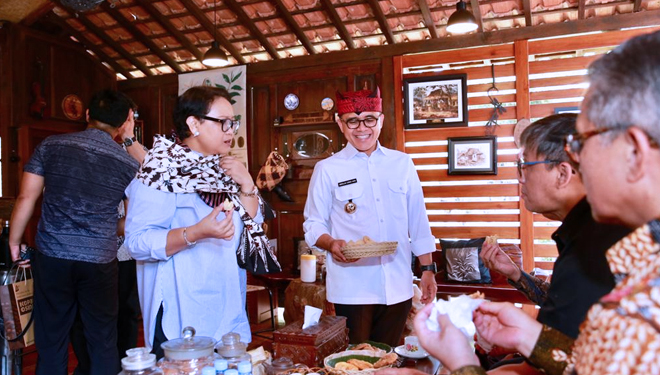 On the second day she asked her staff to go with her to the nearest cullinary spot and had some sego cawuk (rice with local side dishes) there. She then went to the conventional market and stop by in a sticky rice shop and had some coffee there.
"These foods are heaven. Banyuwangi has them all. The delicious taste, and it is so affordable," the Minister said on Thurday Menlu, Kamis (15/08/2019).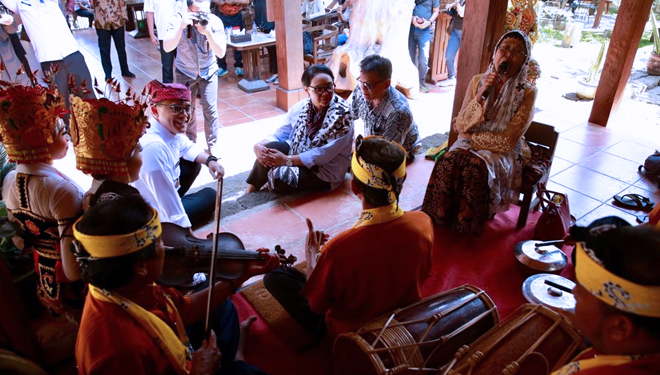 Sego Cawuk and all the exotic food she tasted in Banyuwangi had tempted her heart to go back to this place again someday. Beside the cullinary things her main purpose to go to Banyuwangi is to attend the Indonesia Channel 2019 which was held in Banyuwangi. (*)