Life Style
7 Lions of Singo Arema Performed at Tawangargo Feat Coffee Festival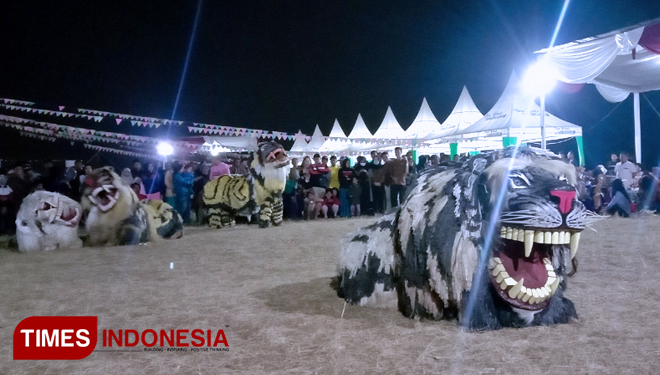 TIMESAUSTRALIA, MALANG – The Indonesian has lots of way in celebrating the Indonesia's Independence Day. One of them is by holding folk party like Tawangargo Feat Coffee Festival.
There were 7 artificial lions of the Arema (Singo Arema) carried and performed on the party. Thousands of people came to visit and see their performance.
Beside to celebrate the Indonesian Indonesian Indepence Day these lions which each was carried by 4 people and led by a mask dancer was also performed as the farewell party for some of the UMM students to end their social service in Tawangargo.
"We hope that this is not our last meeting. And we hope that the social spirit will stay in you all even after this social service ended," the Chief of Tawangarjo village, H. Sukar said to the students.
This festival was also fully supported by the local cooperate, Badan Penyuluhan Pertanian (BPP) Karangploso, Karlos Jip Family (KJF), the owner of Kopi Malang, also Indonesia Pintar Bogor.
Beside the lion dance performance, as a folk party the Tawangargo Feat Coffee Festival also invite all the people to taste and sip some of the local coffee to celebrate the Indonesia's Independence Day.(*)