Life Style
Yunita Harun Show Her Design at the Sunset Party Luna 2 Seminyak Bali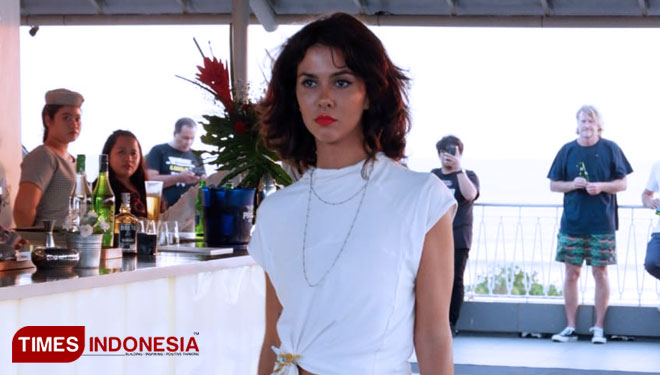 TIMESAUSTRALIA, JAKARTA – An international designer from Bali, Yunita Harun show some of her designs at Luna 2 Seminyak Hotel managed by Premier Hospitality Asia (PHA). This event which entitled as Evening Runaway Thalassophital was held on Saturday (10/8/2019).
Located at Jalan Sarinande Nomor 20, Seminyak, Kuta, Badung Luna 2 Seminyak Hotel was the only hotel with luxury boutique which situated near the beach. This event was followed by several Balinese designer community, the hotel guests, and some press.
"We try to accommodate the Yunita Harun, we all know that she's an international designer. And it's an honor for us to have her in our hotel," Corporate Marcomm Event Manager PHA, Ratna Kartika Sari said.
Still according to her, Luna 2 Seminyak is the one and only luxury boutique hotel around the area with 1 minute access to the beach. The hotel has 14 suites divided into 3 categories, the Studio Room, Grand Studio and Sunset Studio suites.
This Hotel also has sophisticated technology for in each of the room also for their facilities. You could also use it for your birthday party, bachelor party, intimate wedding, etc.
It also has a rooftop bar with Legian Beach as the view, Pop lounge bar with its groovy baby of pink and silver. Also a movie theater called Lunaplex that could accommodate 16 people at a time with its futuristic and exotic design.
You could also get all day dining at their Orbit Restaurant Luna 2 Seminyak Hotel Bali. They will get your breakfast ti dinner ready at any time you want. You could also enjoy their luxury pool with Mondrian Palette style all day long. (*)