Life Style
Dog Grocer Cafe, a Pet Shop in Bali Where Your Pets are Treated as a Family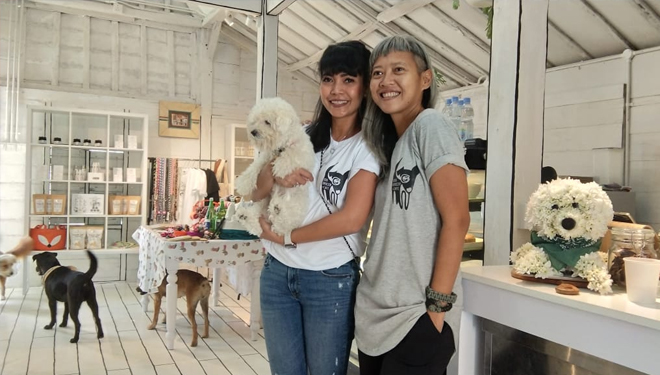 TIMESAUSTRALIA, JIMBARAN – Its kind of annoying when u couldnt bring your pet in to a store or restaurant. Some place do have certain rule about it. Yet, in the Dog Grocer Cafe Bali you could have your pet to join you while you enjoying your coffee in the morning.
Located at Pecatu Jimbaran - Bali this cafe will served all their customers till they satisfied including with their pet. This Cafe also provide some dog food for your beloved one. They even also have an indoor and outdoor playing area for the dogs.
"Through the food we have here, we try to educate people on how important is to give a good food for their pet. We made the food ourselves. So its chemicals free," theowner of Dog Grocer Cafe Nungky Budisantosa said.
Beside some dog food, this store also display some pet accessories for the dog lovers. You could get the things in there starting from IDr 15 K to IDR 450 K. Dont you worry, they also provide some good products like Gonggong Bakery, Mission Pawsible, The Paws, Pawhi, Koala Gemuk and Petsmatter.
Meanwhile, as a good citizen the owner of the Dog Grocer Cafe also trying to do the zero waste program by using less plastic bag. This shop also donate some of their profit to some dog shelter around their area in Bali. (*)