Travel
Enjoy Your Night and have some Fun at the GOR Lembupeteng, Tulungagung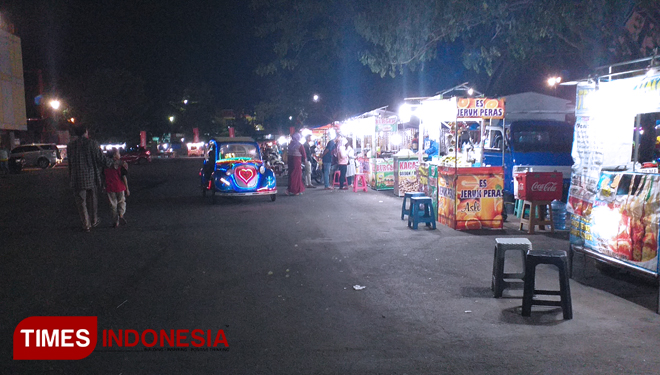 TIMESAUSTRALIA, TULUNGAGUNG – There something unique in Tulungagung at the night. A building the GOR Lembupeteng Tulungagung which only be used for exercise in the day will be lighten up with lots of street food seller and hundreds of people hang out in the night.
"I have heard about this place over and over, yet this is my first time to be here. And the place is so cool and has a clean air," Silvi a local visitor said.
It doesnt even close to a night club but it is so fun. Lots of people came just to spend their night. Sight seeing, get some coffee or meals.
This place is also quiet suitable for family who would like to bring their kids to spend the night. There are also some street toys seller with their low cost products.
You dont need to be worry about being hungry, coz there are lots of street food stall that could satisfy your stomach on the GOR Lembupeteng Tulungagung. "I have the thape ketan (fermented sticky rice)," Silvi added. (*)