Travel
The Manager of Sumber Sira Malang Provided the Visitors with 12 Snorkeling Guides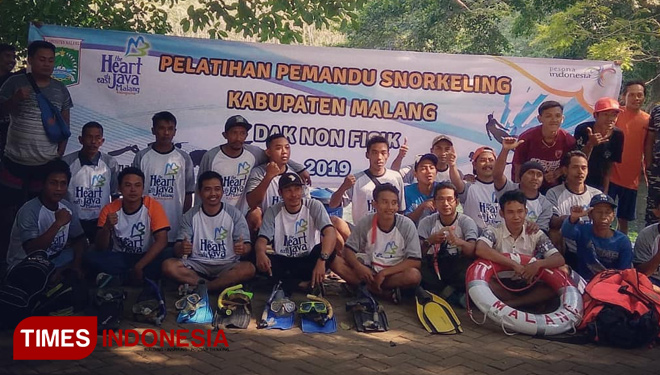 TIMESAUSTRALIA, MALANG – The Sumber Sira, Malang a natural tourism site which offer its natural water beauty has become very popular lately. Snorkeling is one of their most popular attraction that has always been looking for by the tourists.
"In order to anticipate bad things that could happened to the divers while they do the snorkel, we provide around 12 snorkeling guide," the Director of BUMDes Putukrejo, Abdur Rosyid Asadullah said on Thursday (18/7/2019).
Still according to him, these snorkeling guides will also show some spectacular places for selfie. They will guide you to the most beautiful spots where you will hardly find when u just snorkel alone.
In addition, all the guides has been certified and had already joined the some training that held by the local tourism department. It also hope that these snorkeling guide could also raise the surge of visitor to Sumber Sira.
The 12 Snorkeling Guides will surely guide the visitors to enjoy the beauty of Sumber Sira, as well to keep the environment save from destruction from irresponsible people. (*)