Travel
JFC 2019 in Two Weeks From Now, Don't Miss It!!!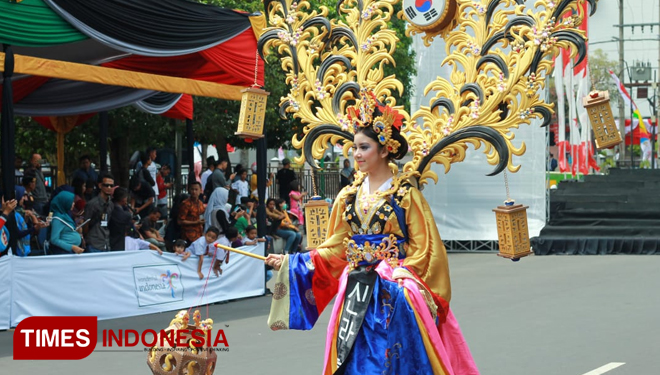 TIMESAUSTRALIA, JEMBER – The JFC 2019 (Jember Fashion Carnival 2019) as the 4th biggest carnival in the world will soon be held. Its planned to be held on 31st July to 4th August 2019.
This carnival will take the Tribal Grandeur from around the world as their main theme. There will be around 8 world tribes as the costume themes will be shown on the Carnival.
Those 8 tribes are the Aztec (Mexico), Mongol (Mongolia), Zulu (South Africa), Viking (Norwegia), Karen (Thailand), Polynesia, and Indonesia which take 2 exotic tribes from Minahasa (North Sulawesi) and Hudoq (East Kalimantan).
The JFC will be opened on 31st July with the Opening JFC International Event (JIE) 2019 on Jalan Sudirman. It will be followed by the Pets Carnival on the next day, Kids and Artwear Carnival at 2nd August.
In addition, on the 3rd August there will be the Wonderful Archipelago Carnival Indonesia will be performed on the JFC 2019 (Jember Fashion Carnival 2019) . And the closing day, 4th August the Grand Carnival will be presented to all the audience at Jalan Sudirman Jember.