Travel
Enjoy the Mangut and Get Its Exotic Taste at the Warung Iwak Kali Mas Ardi Tulungagung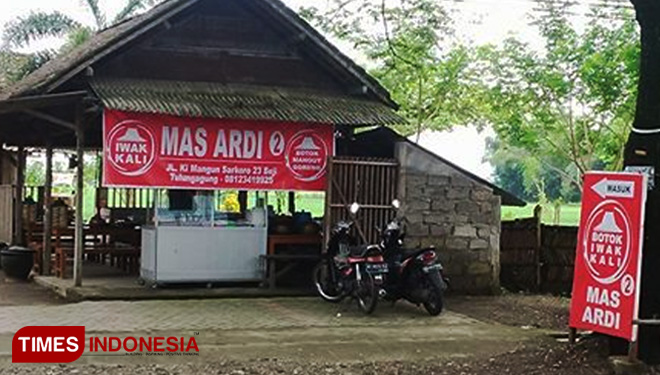 TIMESAUSTRALIA, TULUNGAGUNG – For you who loves spicy and taste fish, this place could be one alternative for you. The Warung Iwak Kali Mas Ardi Tulungagung will give an exotic taste of fish which is cooked by the mangut (dish fish in curry gravy).
Located right in front of the Fishery Department of Tulungagung, East Java this place will offer you lots of dishes made of fish. You could get cat fish, tilapia, grouper, snapper and mangled fish with spicy and tasty gravy on this place.
You could get them starting from IDR 10 K to IDR 45 K per set. There are also lots of side dishes like some leaves, tofu and Tempe. And some side dish like botok (the shredded coconut mixed with some vegetables or fish).
This place will be opened daily on 10.00 a.m. to 15.00 p.m. local western time. But make sure you come before the closing time since they used to run out of food each day.
So, what do you think? Interesting to visit the Warung Iwak Kali Mas Ardi Tulungagung and taste all their menu including mangut?