News
Free Sfigmomanometer for Local Community of Bondowoso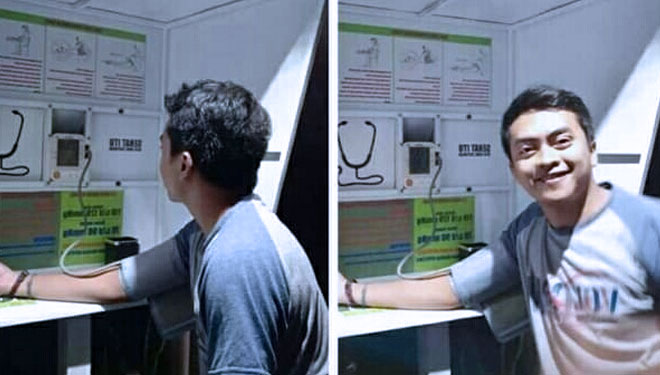 TIMESAUSTRALIA, BONDOWOSO – Long ago we know as we they called as a payphone. This payphone became Fitroh Nur Fajri, a guy from Bondowoso to make a Sfigmomanometer for free.
This 23 years old guy which live in Kejawan, RT 30 RW 05, Grujugan, Bondowoso made this device for free for his concern to the outreach of the health facility around his area.
"To my research on 2018, the most disease that taken by the local community of Bondowoso is the hypertension. It takes the first position as a non communicable disease that got by the local community," Fajri said.
Afraid of being jacked, this guy who has bachelor degree from a Nursery University in Bondowoso then made his own payphone booth. He spend around IDR 700 K for a payphone booth which could be finished in 2 months of working along with the sfigmomanometer installation.
Meanwhile, he also hope that in the future the government will pay attention to his invention and make use of the free Sfigmomanometer and put it in every isolated area in Bondowoso or in Indonesia which could help the society get their first help as soon as possible. (*)