News
Creative Recycled Festival in Banyuwangi to Reduce Waste in the Area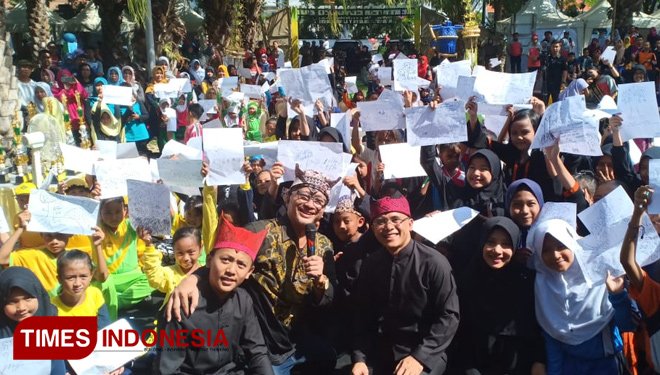 TIMESAUSTRALIA, BANYUWANGI – Hundreds of students of elementary and junior high school in Banyuwangi were taught on how to reduce and reuse the waste around their area on the Creative Recycled Festivals 2019. On that occasion, Dik Doank a national public figure were also invited to give them some lesson on how to recycle waste.
"I really appreciate the local government effort on their campaign to reduce the waste in this city. It shows the local wisdom on how they care about their nature," Dik Doank said.
Meanwhile, on the location, the students were taught on how to create something valuable from the waste. Some of them create a tree from unused straw or a flower from plastic cup or bottle and many more.
According to the the Head of Local Environmental Services Department there has been around 2,5 tons plastic waste per day striking the area. And this Festival is one of their way to reduce it.
Banyuwangi has managed to raise their awareness on the dangerous of the waste. They even ordered every event and Festival to try to use zero waste like what they have in the Creative Recycled Festivals 2019. (*)