News
The PT LAJ Committed to Protect the Taman Nasional Bukit Tiga Puluh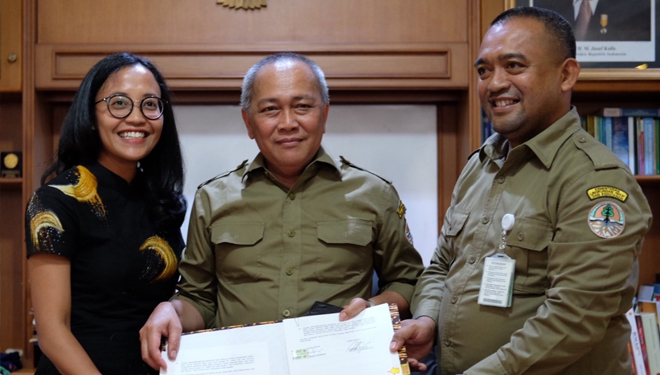 TIMESAUSTRALIA, JAKARTA – The deforestration, illegal encroachment and illegal logging is threatening the Bukit Tiga Puluh National Park (TNBT). Local manager of TNBT hold Hutan Tanaman Industri (HTI) PT Lestari Asri Jaya (LAJ) company to work side by side in order to solve the issue.
They agreed to continue and support the former agreement which they had on May 2018. This park which is located in the border of Jambi and Riau and has area span of 144.223 hectares in committed to be an important landscape in Indonesia which need to be preserved.
"The cooperation which has been held for several years with LAJ has brought some positive vibe for the environment as well as for the local community," the Head of the Bukit Tiga Puluh (Thirty Hills) National Park, Darmanto said.
Through the cooperation, there has been held around 530 mandays occasional joined patrol by the LAJ Rangers and TNBT . They also close some illegal logging access spots and held some workshop and counseling programs the the local community that encroached the area.
The Bukit Tiga Puluh National Park (TNBT) and PT LAJ also committed to develop sustainable natural rubber plantation while working on environmental and social safeguards. This hope could create more job vacancy, and raise the local community economy standards.